Skiing isn't the only way to polish up a solid goggle tan. Add these incredible mountainside patios to your Big White bucket list this spring to enjoy an adult beverage and achieve a perfect sun kissed tone while you're at it.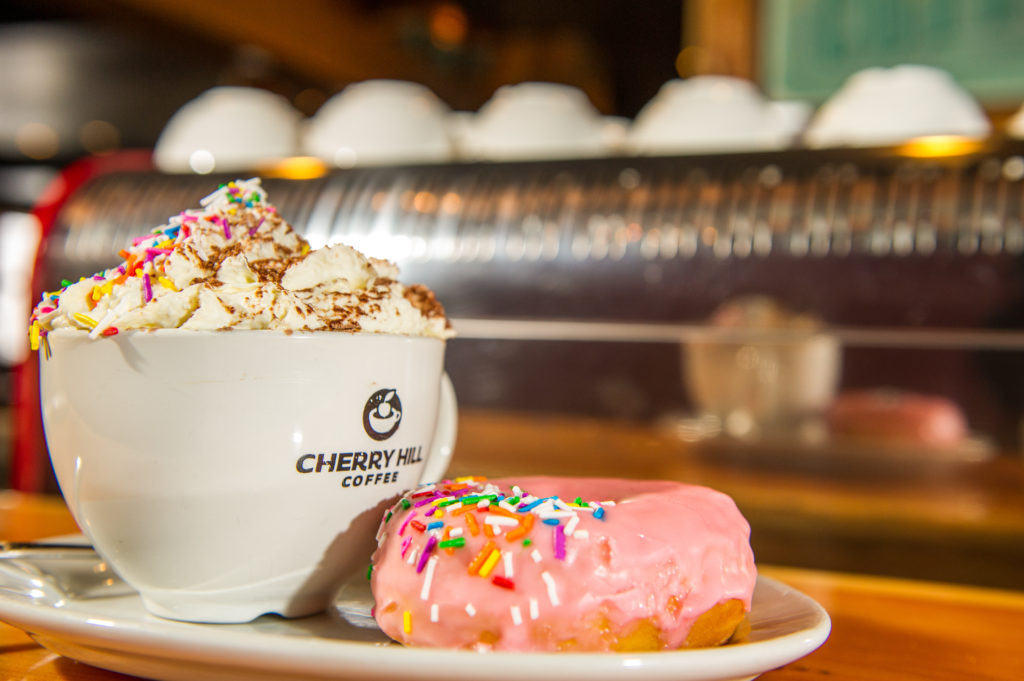 The Bull Wheel Patio – In the White Crystal Inn, you'll find the Bull Wheel and Beano's Coffee. Their patio stretches alongside Laura's Gondola and boasts breathtaking views at any hour of the day. Early mornings call for a hot coffee and sprinkled donut on this winning balcony.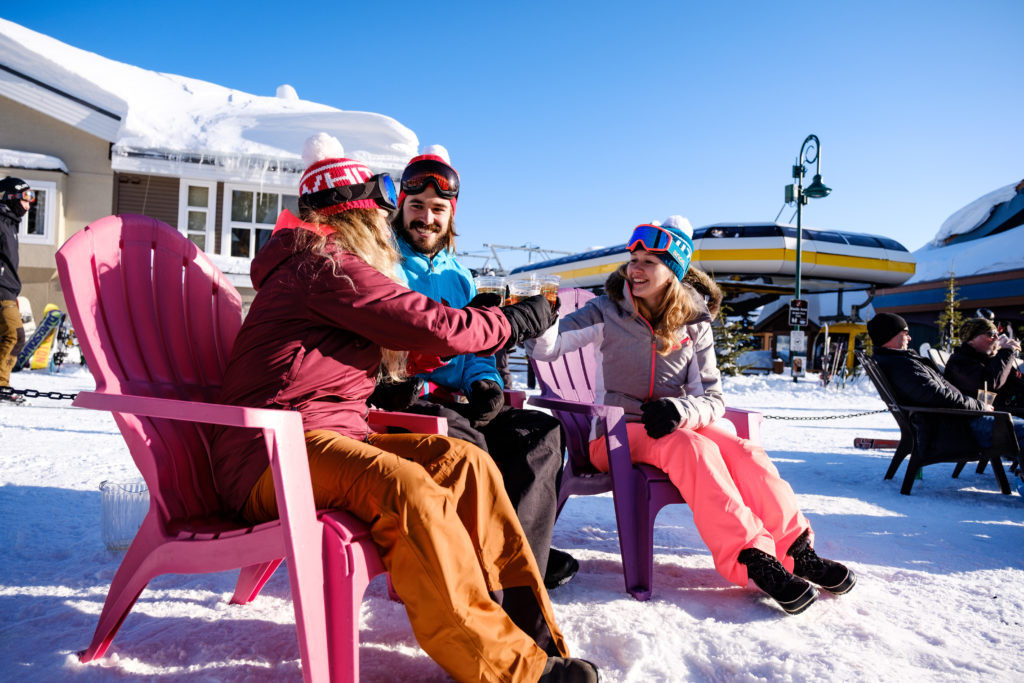 The Woods – Known for its vibrant outdoor beer garden, you can't miss The Woods patio and snow bar. Directly across from the Village Centre Mall, The Woods is the perfect place to rest your legs between runs or grab lunch in the sun. Try the patio's burger and beer deal with a side of craft, made in-house chips (yes! REAL chips, not fries!).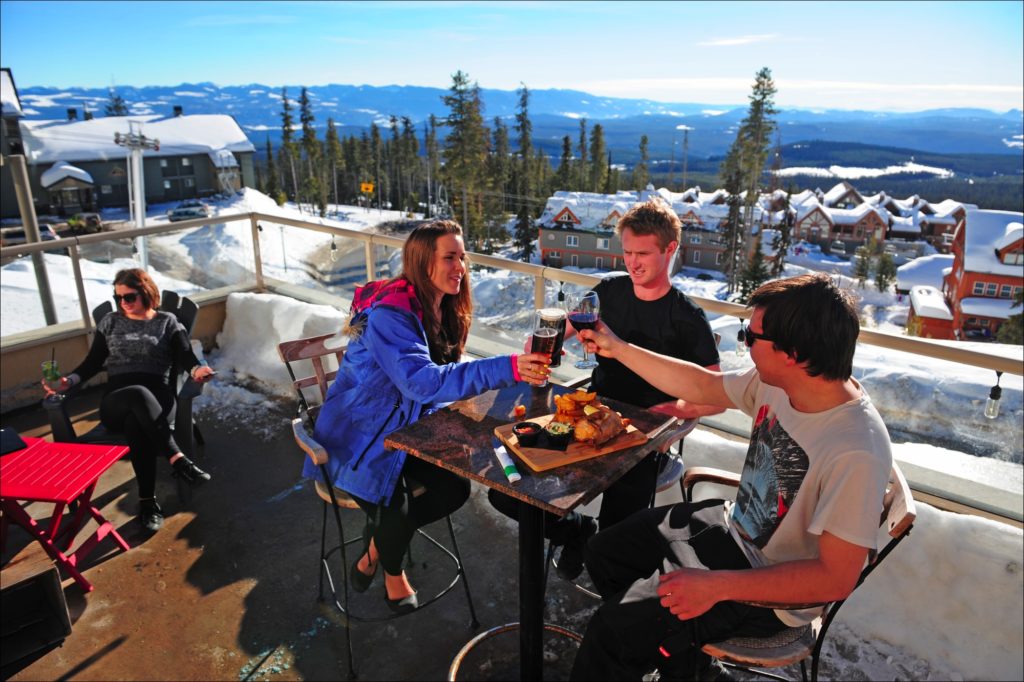 Blarney Stone – Canada's highest altitude Irish pub has a patio! You'll find the Blarney Stone in the Inn at Big White, full patio service with the vibe of your best mate's back yard. You might even end up watching a slackline or dancing to an outdoor DJ.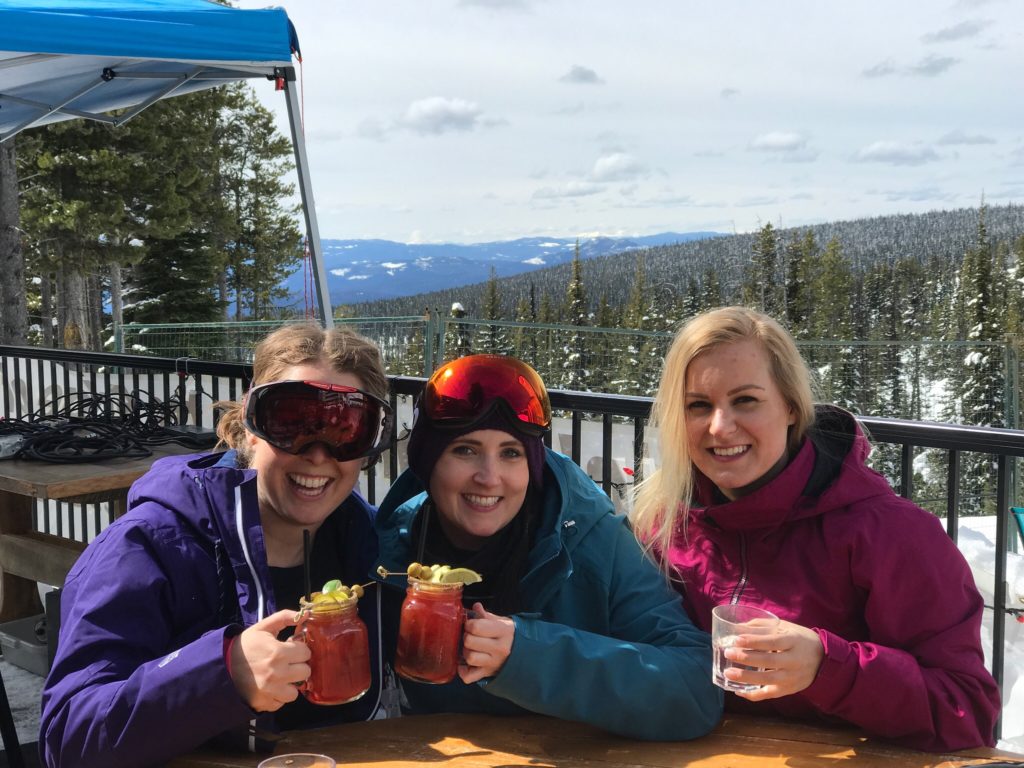 Sessions – Edging onto the Perfection run, Sessions boasts one of the best decks on the mountain and they love to show it off with slope side rail jams and the famed slush cup. They provide a wide selection of craft beer, most of which is brewed on site by head brewer Brandon Amond at Elevation 57 Brewing Company. Head Chef Brian Alexander brings the finest of smokehouse dining, along with a wide range of options to satisfy every craving. We think the BBQ smoked ribs pair well with sunset patio views.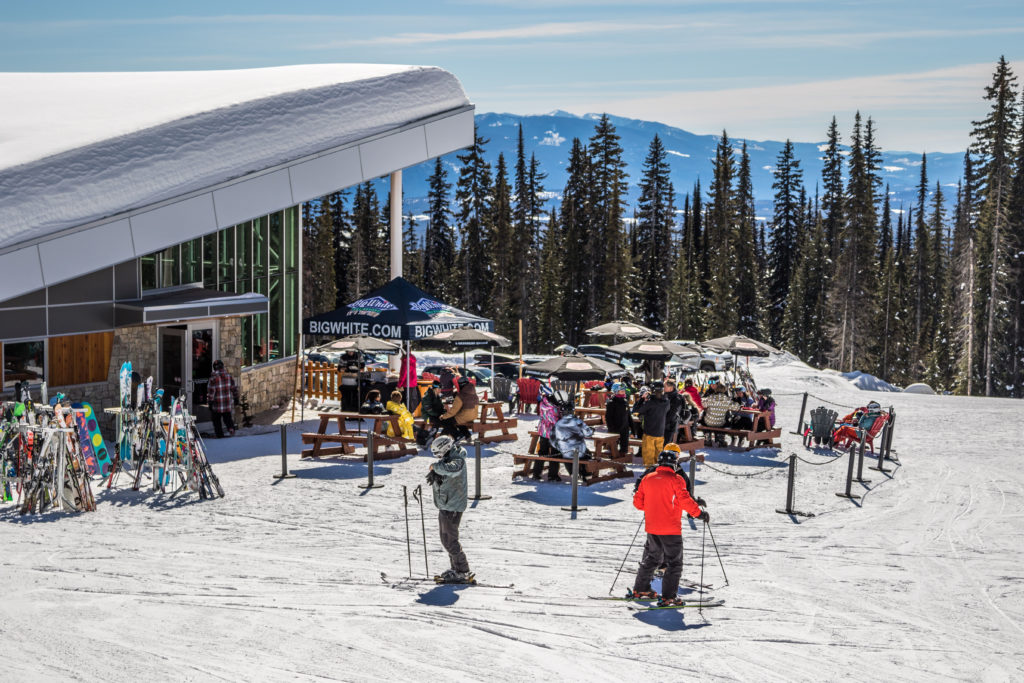 Black Forest Day Lodge – Although the Black Forest's outdoor sitting area doesn't quite fit the description of a patio, we think it deserves a spot on your bucket list. Perched just above the Black Forest ski run, the day lodge has patio chairs set up to catch the sun and watch your fellow riders slide into the lift. Grab a snack inside and hop on a lawn chair or make your own snowfa lounge!
We hope a tour of these sun soaked, snow crested patio lounging area's will cap off this gorgeous season and give you a taste of what's to come this summer! Learn more about all of the dining options at Big White Ski Resort