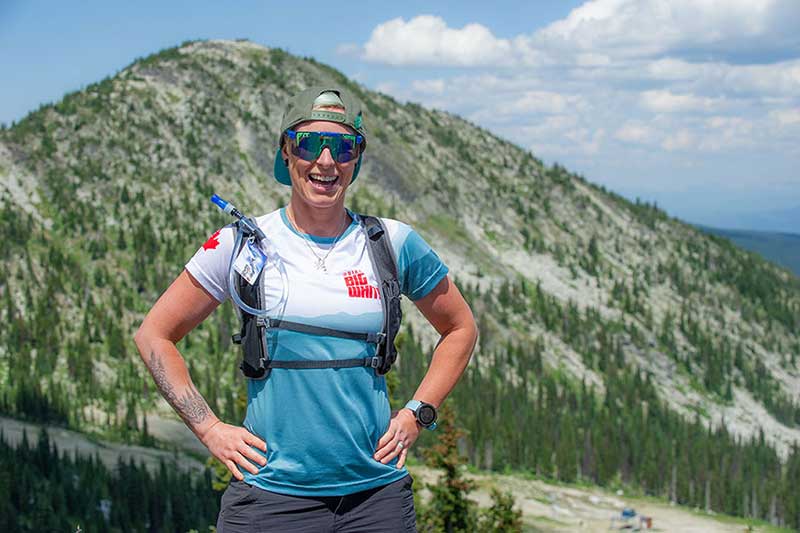 Are you interested in learning more about Big White Ski Resort in the summer? Then, exploring with Hiking Guide Mellen Jay is a must-do experience. In the brief months when Big White isn't under metres of snow, a vibrant world of colour is revealed, including wildflowers, wildlife, stunning alpine lakes and a spectacular glacier-shaped landscape. On Saturdays throughout the summer, visitors can join Jay along the mountain's hiking trails to explore the high alpine meadows and beautiful scenic views — located just footsteps away from the Bullet chairlift.
In winter, Mellen Jay is a familiar face as a member of the CASI National Technical Team and formerly of Big White Ski and Board School. She is the first woman to pass the CASI Level 4 exams and Canada's highest certified female snowboard instructor and represented Canada at Interski Argentina in 2015. In 2021, she has taken on the leading role for the mountain's first-ever summer Guided Hiking program.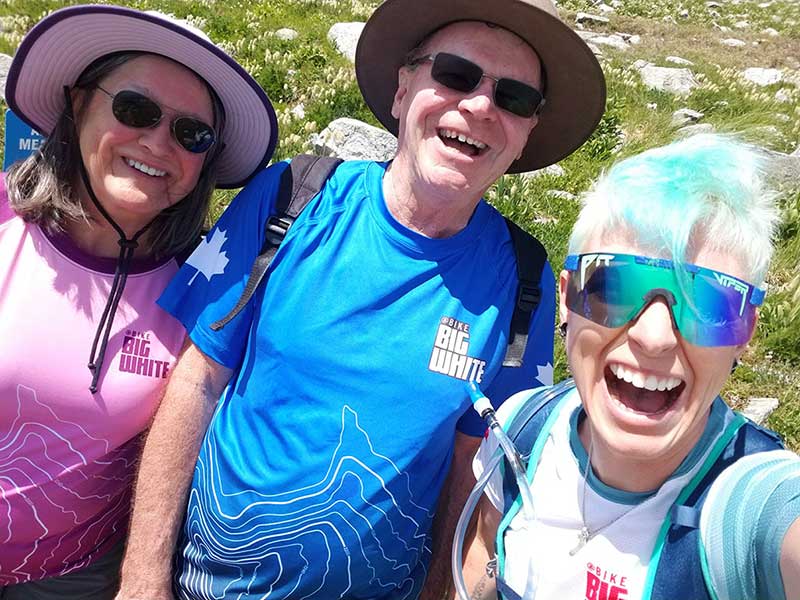 ou may have seen Mellen running or cycling along Big White Road as she is training for the IRONMAN triathlon or just ripping around on her Onewheel. Riding Big White since 2004 and a mountain resident for six years, Mellen has been proud to call Big White her home for her "winternational" career. She explains that taking on the role as a guide and summer ambassador is an honour and wonderful to be part of the Big White family again.
"I love this resort," mentions Mellen. "In 2008, I moved back to the Okanagan from Colorado, and this is where I want to be."
Taking people to the hidden gems on the mountain is something that Mellen explains can be an experience like no other, especially if you are interested in geology and the environment around Big White.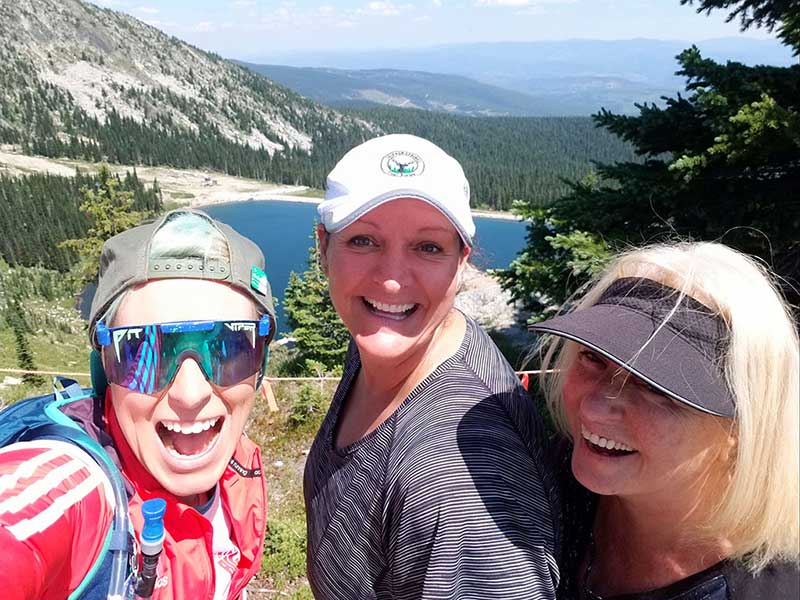 Mellen points out that this unique area was originally very heavily glaciated. The massive boulders seen on the mountain in the summertime were created by the unique speed of the glacial melt that eroded the surrounding landscape. Today, it is the hardened metamorphic rock that has formed Big White.
Aside from the mountain's geology, she points out that there are also lots of inhabitants that are fun to spot while exploring the trails.
"The fairy doors are also around and are fun to go looking for, as well as chipmunks and Columbian ground squirrels. You will also see whitetail and mule deer. Between towers (Bullet Chair) 13 and 14, there is a large marmot den, and there are baby marmots out as well – there is wildlife everywhere," laughs Jay.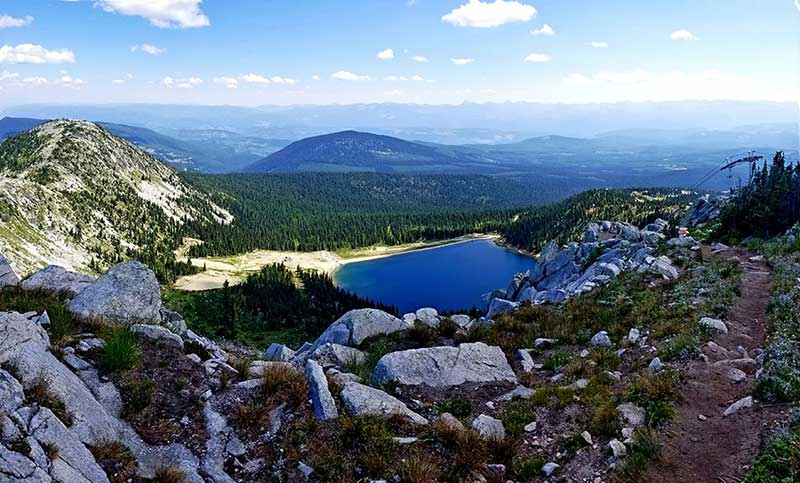 To learn more about the mountain, join Jay on a free guided summer hiking tour, Saturdays at 11:00 am and 1:30 pm at the top of the Bullet Chair. Jay says she looks forward to exploring the Alpine Meadows and Peak Trail with other adventure enthusiasts every week, as it provides her with a unique opportunity to share more information on the history of Big White and deliver more in-depth details about the geography of the area.
Learn more online about hiking at Big White, at https://www.bigwhite.com/summer/events-activities/hiking-trails
To join Jay on a tour visit http://galera.bigwhite.com/summer/events-activities/free-hiking-tours