Whether you're a roadie or mountain biker, you'll be amazed at the world-class biking available at Predator Ridge. 
Choose a quick road cycle and visit a myriad of wineries or take advantage of some of the Okanagan's best mountain biking. On top of what we already feature, with our close proximity to the Okanagan Rail Trail, we are excited to soon be able to offer even more biking opportunities, for all skill levels. 
MOUNTAIN BIKING
Our trails offer moderate downhill biking with gradual climbs in a forested setting, with some absolutely jaw dropping views of Lake Okanagan.  We have 7kms of well-maintained single track x-country bike trails, including a 2.5km a connector trail loop that leads you to the 42km of trails at Ellison Provincial Park.  We have 4.5km of new trails opening soon and offer bike rentals with a fleet of 20 Specialized rental bikes, including:
• 4 x Turbo X e-bikes
• 4 x Turbo Levo HT Comp6 Fattie e-bikes
• 6 x Pitch Sport Mountain bikes
• 6 x Crosstrail Sport Disc Fitness bikes
Predator Ridge is a perfect place to ride and appreciate nature. Due to elevation gain, our bike trails are rated as a fit beginner/ intermediate difficulty. Ellison's Bike Park is maintained by the North Okanagan Cycling Society and features some of the best x-country trails around, consisting of 4 black, 7 blue & 2 green rated trails.
OKANAGAN RAIL TRAIL
Stay tuned for more biking amenities coming soon to Predator Ridge with the development of the new Okanagan Rail Trail, a 48.5km trail that runs from Kelowna to Vernon via an old railway line.  This new legacy trail will feature a 1.3% maximum grade, feature 24kms of lake side riding and runs through some truly uniquely Okanagan natural habitats and communities.
CYCLING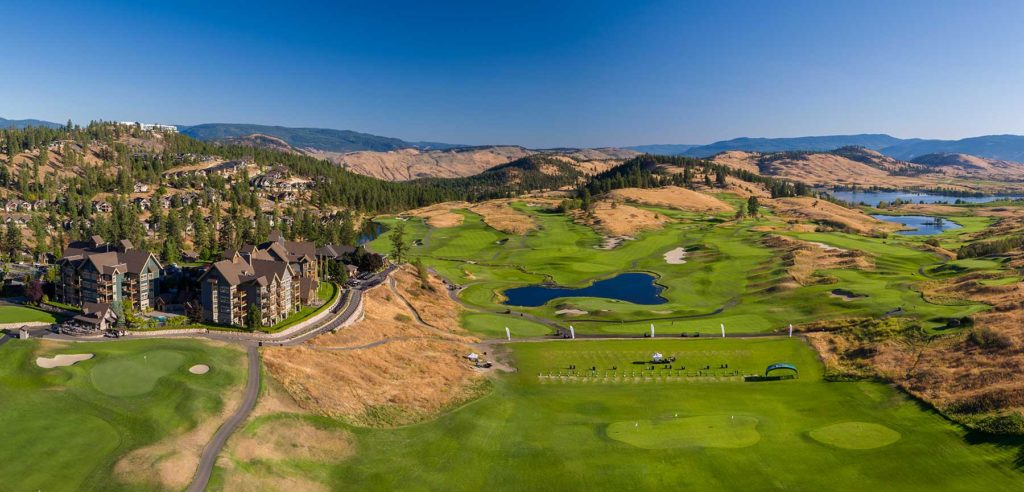 Vernon is quickly becoming known as one of the best cycle hubs in the Okanagan, and Predator Ridge offers some amazing cycling opportunities right from our front door.
Head south 20km and you'll find 6 world-class wineries in our neighbouring Lake Country.  Or 15km head north and you'll find the city of Vernon with tons of amenities and bike friendly routes.  Predator Ridge is the perfect place to make your basecamp for your next Okanagan cycling vacation.
BIKE FRIENDLY RESORT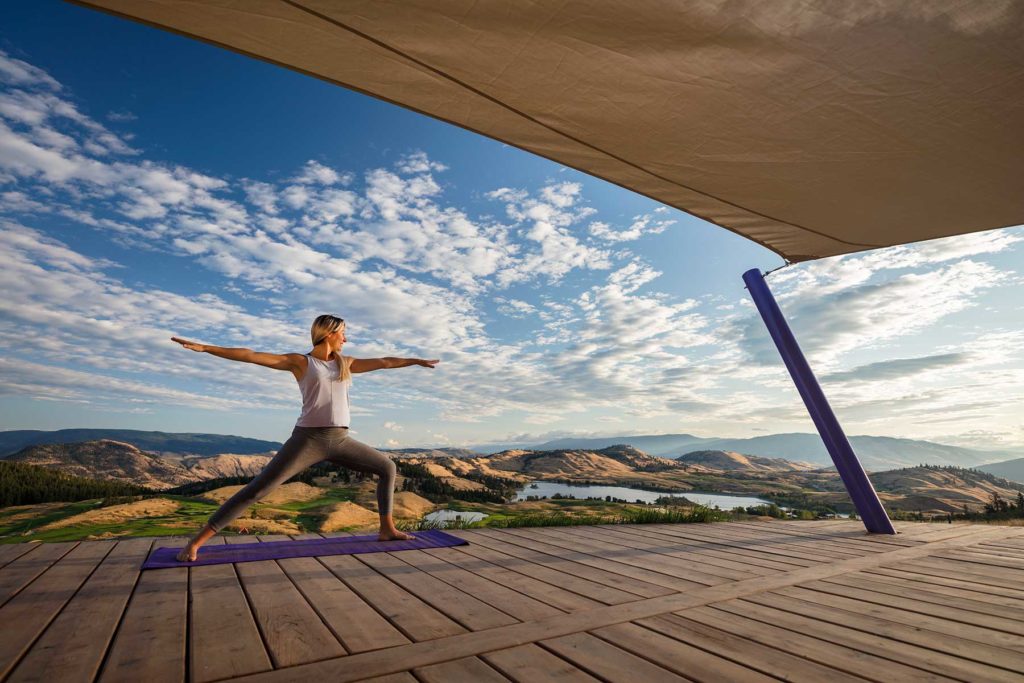 On top of all of the cycling & biking opportunities, living or staying at Predator Ridge means you get access to our private state-of-the-art Fitness Centre, where we offer weekly spin classes, as well as a variety of yoga classes and workshops that are perfect for a pre or post cycling stretch. The Fitness Centre is open daily and also features a hot tub, steam rooms and a 25m lap pool.  Throughout our bike friendly community, you'll find lots of conveniences including bike racks, trail maps and so much more.  
Learn more at: PredatorRidge.com/bike