An active, healthy lifestyle is key to maintaining one's independence and achieving optimal health as we embrace aging. The professionals at Sparkling Hill Resort have created a unique 5-night wellness retreat customized to the needs of our guests age 60+. The program is designed for seniors to focus on maintaining and improving their quality of life through restorative and preventative spa treatments and activities.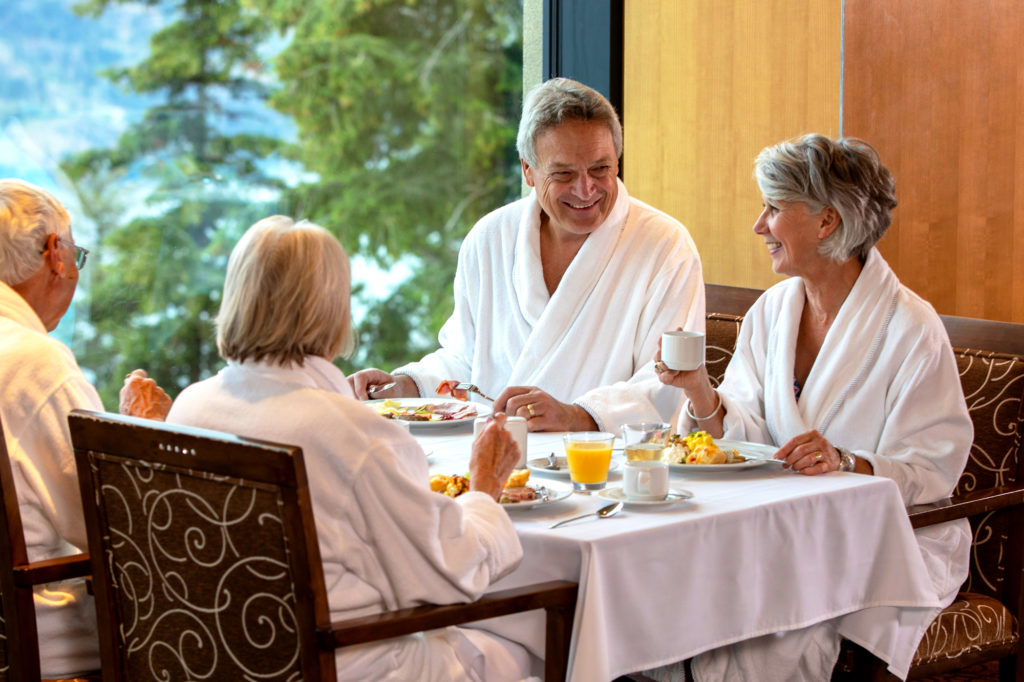 The 60+ Seniors Wellness Retreat Is Perfect For You If…Y
You feel that you no longer have the energy you once had
You believe preventative health care will help you maintain a better quality of life
You want to incorporate new, healthy activities into your regular routine
You seek relief from symptoms of common ailments such as arthritis
You desire a combination of activity and rest customized to your needs
You want to feel rested and re-energized
Designed at helping guests that are 60 years and older, who are looking to maintain their lifestyle or who may be lacking energy, feeling listless day to day, or suffering from symptoms of arthritis, the 5- night program provides an inclusive wellness experience. Guests registered in this revitalizing wellness program will experience a welcome orientation where they will learn to utilize Sparkling Hill Resort's European spa philosophy of "hot-cold-rest" followed by hydration – a key detail to enjoying the full benefits of the 40,000 square foot Kurspa. The 5-night package offers five hours of spa treatments per guest, activity classes, a guestroom with custom wellness bed, crystal-shaped soaker tub, and floor-to-ceiling outdoor views overlooking Okanagan Lake. The stay is further complemented with daily European-inspired hot and cold buffet breakfast each morning (bathrobes encouraged!), afternoon tea or coffee with freshly-baked pastries in Barrique & Java and a daily 2 course, fine-dining 'farm to table' dinner in PeakFine Restaurant. Taxes and gratuities are not included. This exclusive Sparkling Hill Resort package is offered year-round and is currently available to book with special introductory pricing, subject to availability.
For more information please visit https://www.sparklinghill.com/seniors-wellness-package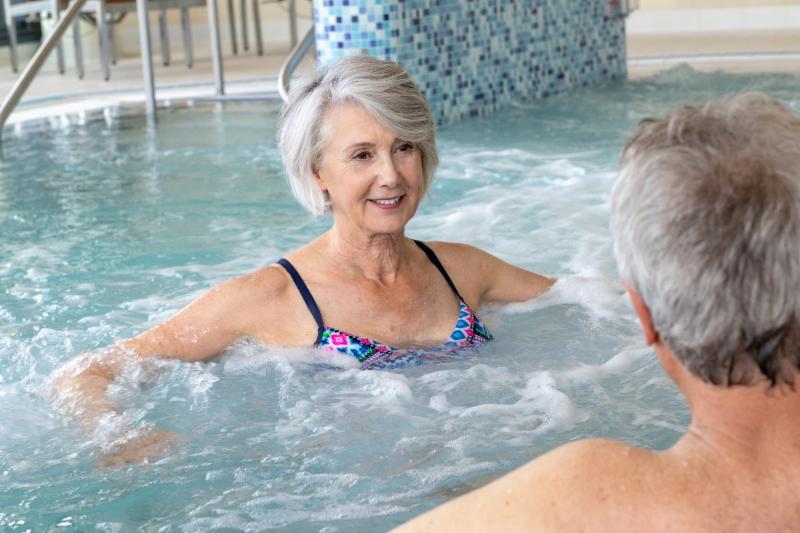 Sparkling Hill Resort was built to introduce Canadians, to the healthy lifestyle values that Europeans have experienced for centuries. In only nine years, the 149-room Resort has become an award-winning Canadian icon in health and wellness with international acclaim for its architectural magnificence, set against a natural majestic backdrop. It is the only resort in the world to incorporate 3.5 million Swarovski crystals into every element of its design. The resort's crowning jewel is the 40,000 sq. ft. KurSpa, providing a complete wellness experience with over 100 treatments and therapies that leave guests feeling renewed and revitalized. The clinic at KurSpa has been recognized for its state-of-the-art programs, designed to improve the quality of one's life and achieve optimal health. Located in the Okanagan Valley of British Columbia near Vernon, Sparkling Hill Resort is easily accessible from Kelowna International Airport (YLW) with daily flights from Los Angeles, San Francisco, Seattle, Vancouver, Calgary and Toronto. If you are looking for a change in lifestyle, maintaining your mobility and health or simply a relaxing getaway – Sparkling Hill Resort is your escape.