We've all felt the overwhelming need to take a vacation after a vacation, but a different approach to travel is on the rise.
Taking a holiday is often an exercise in overindulgence, leaving us physically and mentally drained with feelings of guilt when we return home. Imagine taking a trip that leaves you feeling restored, re-energized, and ready to live life to the fullest. 
That's the idea behind wellness travel. Wellness travel promotes your health and wellbeing – both physical and mental – through a combination of activities and relaxation.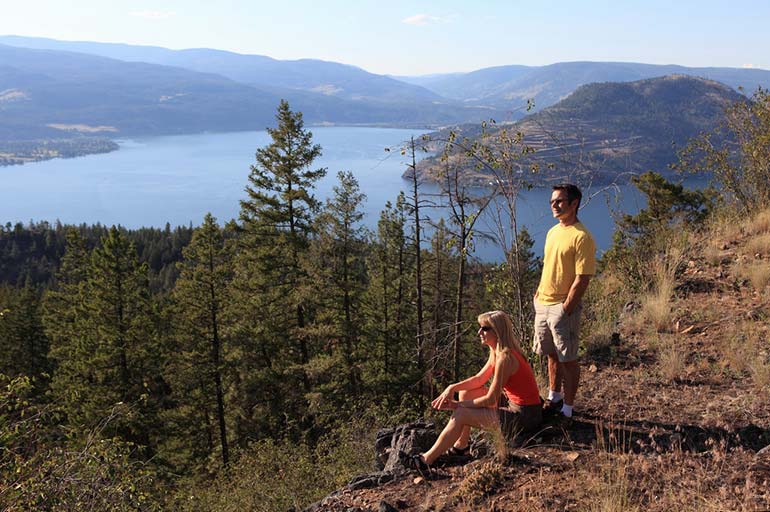 The purpose is to feel the benefits of your wellness vacation long after you've gone back to your regular routine. 
Whatever your health and fitness goals, there is likely a wellness holiday out there for you. Sparkling Hill Resort & Spa in British Columbia's Okanagan Valley is one location that specializes in providing guests with customized wellness retreats. Surrounded by the lakes and mountains of the Okanagan Valley region, the resort boasts 40,000 sq. ft of spa space that combines relaxing and restorative amenities with clinical and spa services for guests.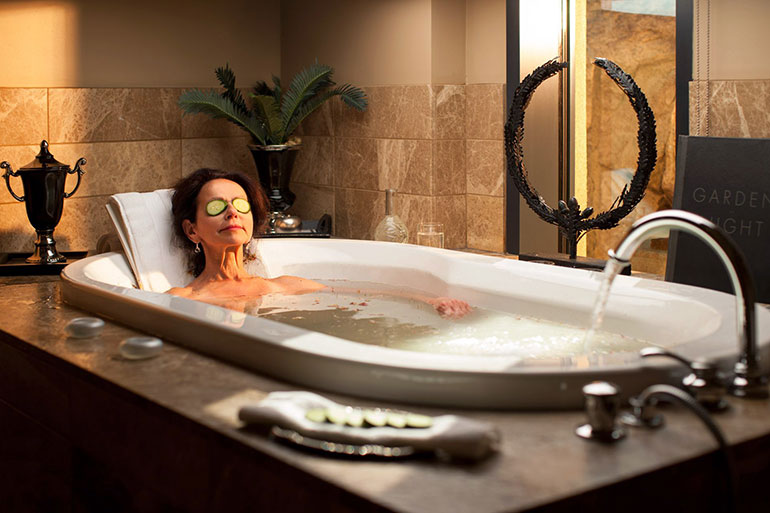 The atmosphere of the resort's KurSpa is one of mind-body connection. KurSpa, meaning 'healing with water', is an oasis of water based amenities such as the heated year-round outdoor infinity pool, the Kneipp hydrotherapy water stepping channels, 7 uniquely themed steam rooms and saunas, and more. Staff at the resort encourage guests to follow their European spa philosophy of heat, cold and rest with hydration while experiencing the included amenities within KurSpa. 
One of the signature treatments at Sparkling Hill Resort, the 3-chamber -110℃ Cryo Cold treatment, offers relief from arthritis and joint aches. It has also been noted to easing symptoms of sleep disorders, chronic fatigue, surgery recovery time and more. The cycle promotes preventative methods in healthy aging.
Staff and health care professionals at the resort are trained to educate guests on relaxation and wellness, striving to see a shift in their perspective during their stay and after checkout. For some guests that might include joining a fitness class or hiking the trails surrounding the resort, while for others it could mean quiet space in one of the relaxation rooms or experiencing the farm-to-table fine dining. Every guests' needs are unique, and this is clearly reflected in the packages and programs available at the resort.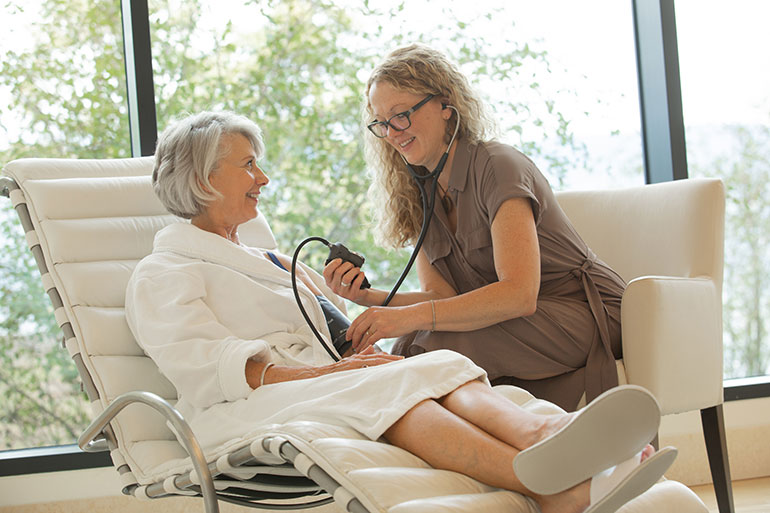 The 5- and 7-night wellness packages available at Sparkling Hill each have the goal of providing guests the amenities and time they need to maintain a healthy lifestyle despite the fast-paced culture North Americans tend to live in today. With included spa treatments, dining, activity classes and more, the wellness retreats provides guests with a foundation to focus completely on their personal well-being with guidance from the resort's staff, while being flexible enough to allow guests to plan their ideal resort-style vacation. 
In short, most of us could benefit from reconnecting with our bodies and resetting our healthy routines with a whole body wellness retreat. 
To learn more about the resort's unique offerings, sign up for Sparkling Hill's newsletter or contact their Reservations Team at 1-877-275-1556 or reservations@sparklinghill.com.