Terrace Opening May 7 at Mission Hill Family Estate Winery 
A testament to the Okanagan region, transport your palate with a taste of our Terrace opening in May with fare that embraces what is grown around us in this al fresco dining experience overlooking Mission Hill's Chardonnay and Pinot Noir vineyard rows set against the backdrop of Okanagan Lake.
Executive Chef Patrick Gayler's menu highlights local produce, complemented by herbs and vegetables grown in the Estate's own varietal gardens. He explains that "the progressive menu and pairing work we have done with the winemaking team is really fantastic."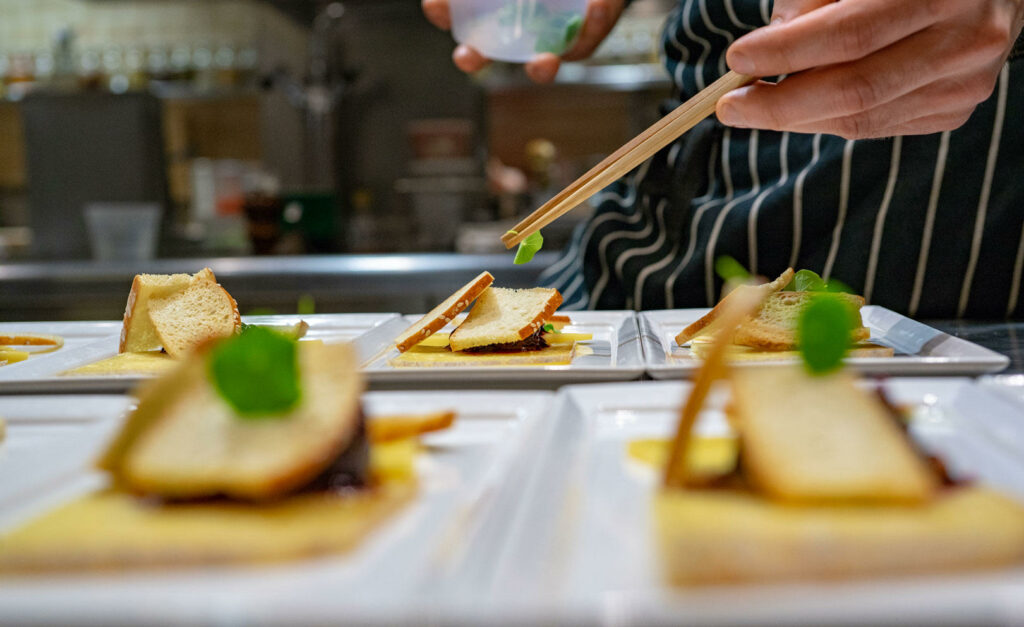 Our Culinary Philosophy
Ranked one of the 'Top 5 Winery Restaurants in the World' by Travel and Leisure magazine and a champion of the Ocean Wise™ conservation program, our commitment in the Terrace to infusing sustainable practices at every stage of our food preparation and service is unrivaled.
ESTATE DINNER
Choose among our two multi-course set menus, paired perfectly with world-class wines.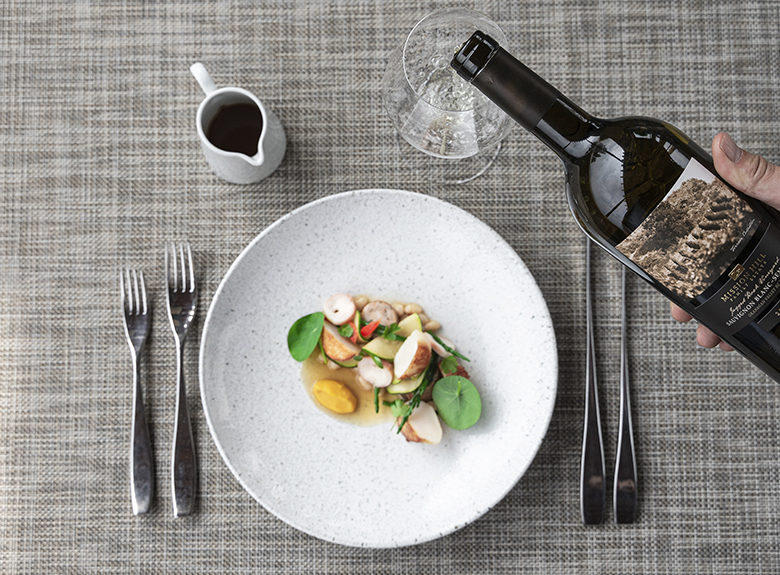 ESTATE LUNCH
Enjoy lunch with a view, featuring a two-course prix-fixe menu including wine pairings.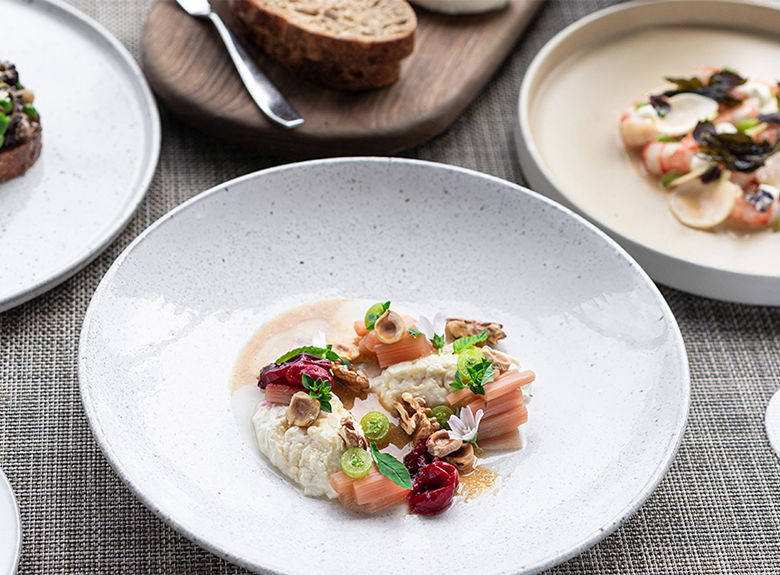 "Known best for providing guests with an unparalleled al fresco dining experience that celebrates hyper-local ingredients and the scenic surrounding of the Mission Hill vineyard and Okanagan Lake, Terrace Restaurant has long been one of Canada's most celebrated winery restaurants." — Daniel Ball, EatNorth.com