If there is one thing that we know about Predator Ridge residents and guests, it's that they love their four-legged friends! As Canada's favourite pet-friendly community, we value your pets and welcome them to our community with a variety of pet-friendly amenities.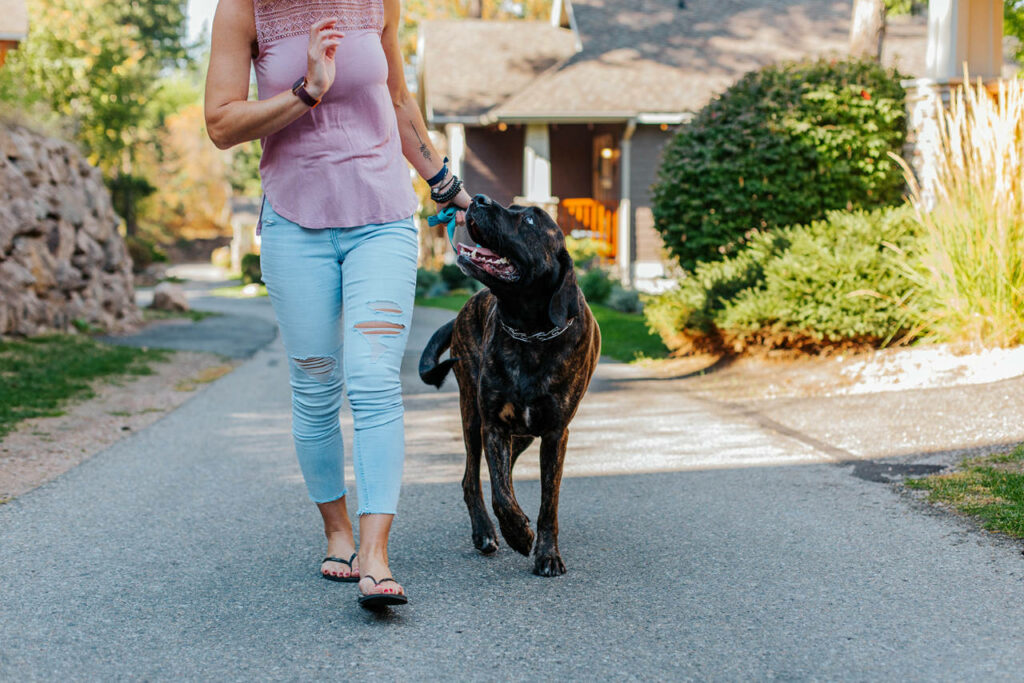 On Sundays at Predator Ridge, we celebrate your pets with a number of fun activities.
Yappy Hour
This season, we are excited to introduce Yappy Hour on Sundays from 9:00am to 11:00am in our dog park! Your dog can enjoy socializing with other dogs, while you socialize with other local dog lovers. No drinks are served at Yappy Hour, but it's just as fun – we promise!
Treat Stations
You don't have to go far to find a tasty treat for Rover at Predator Ridge. You can find Treat Stations located at the golf shop, the lodge, and the tennis shop. Just ask the desk at each location for a dog treat and they will happily provide your dog with a delicious biscuit.
Golf With Your Dog
You read that right! You can squeeze in a round of golf with your beloved canine friend during our dog-friendly tee times on Sundays after 4:00pm. Your dog must be on leash and not disturbing other golfers, but they are certainly welcome to ride along in the cart or walk alongside you and be there for emotional support when you're feeling a little off your game.
To learn more or to book your Dog Friendly Tee Time, please call (250) 542-3436 or 1-888-578-6688 or email us at reservations@predatorridge.com.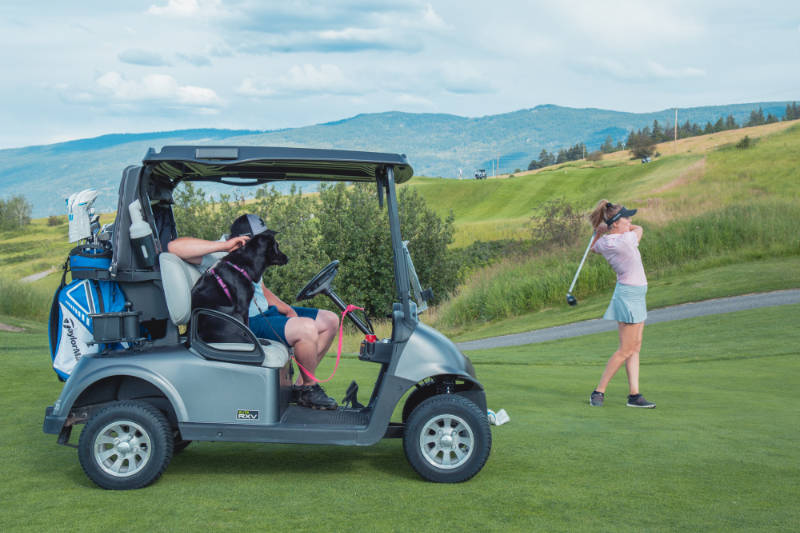 The Best Dog-Walking Trails In The Okanagan
With over 35 km of walking and hiking trails on property, there is no better spot to walk your dog than right here at Predator Ridge on a sunny Sunday afternoon. Enjoy some one-on-one time with your pup, surrounded by the beauty of nature. Some of our favourite trails for dog-walking are the Okanagan Lake Loop (the views are incredible!) and the Ranch Trail that connects to our dog park.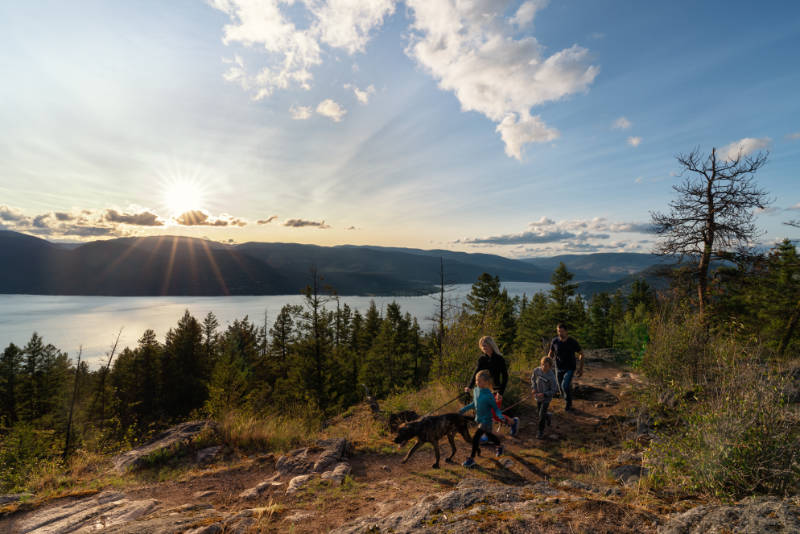 Pup Shop at Commonage Market
To cap off a wonderful Sunday with your pet, make sure to visit Commonage Market and shop the pet section for Petador Ridge merchandise while your dog relaxes at one of our pet parking stations.
A Sunday well-spent at Predator Ridge includes quality time with your best pal. As a pet-friendly resort, we are so pleased to offer many wonderful amenities for you and your pet to enjoy together. If you're visiting us, you can take advantage of our pet-friendly accommodations
across all of our vacation rental homes. Learn more and book your stay here.
Lastly, don't forget to snap some photos of your photogenic pal while you both enjoy your pet-focused Sunday at Predator Ridge and tag us on social media using #PetsAtPred.