With all that has happened in the world this year, we are more conscious than ever about keeping a safe distance and prioritizing health and wellness. Luckily, with 1,200 acres of space, Predator Ridge is an ideal destination for keeping active and practicing social distancing.
Here are five socially-distanced activities that you can enjoy at Predator Ridge.
Play A Round of Golf
Naturally a physically-distanced sport, golf is a great way to get some fresh air and safely spend time with family or friends. Predator Ridge is home to 36 holes with plenty of wide open space on our two courses. We have taken additional steps on the courses to ensure safe play and proper sanitization. You will find dividers in each cart to allow golfers from different households to safely ride together, hand sanitizer at each hole, personal, sanitized rakes in-cart for bunkers and raised holes for contactless ball retrieval.
Take A Hike
Get out and explore the great outdoors with a hike on the more than 35 kilometers of trails at Predator Ridge. From paved paths to natural earth and crushed gravel, there are a variety of easy, intermediate and difficult trails to hike around the property. You can bring your pets on leash and enjoy scenic views, plants, wildlife and a few picnic areas as well!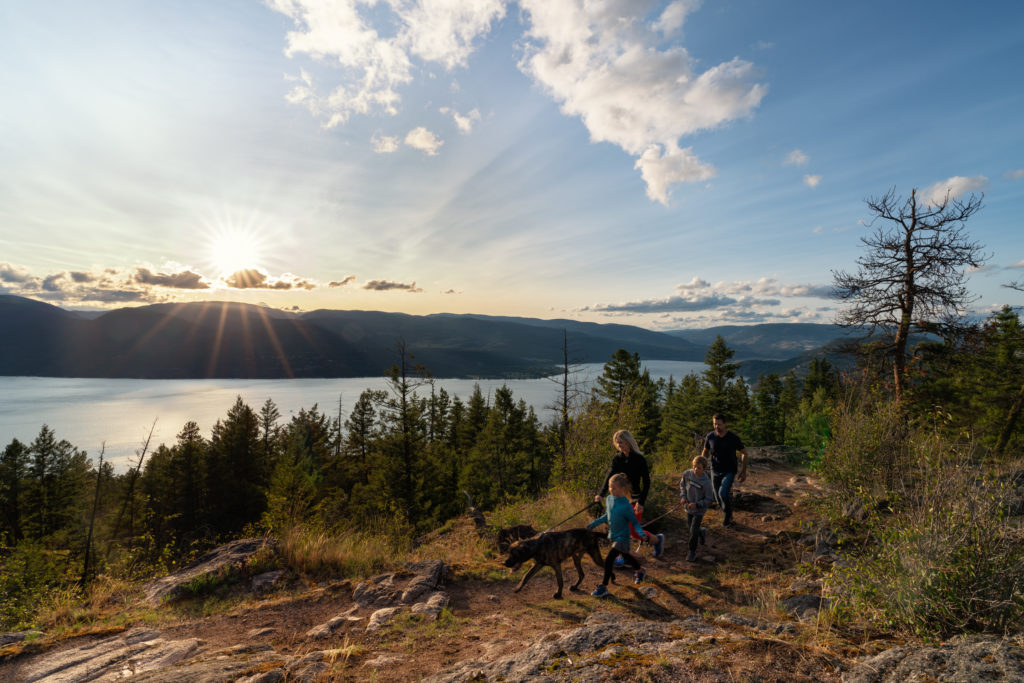 Ride The Trails
Many of the trails at Predator Ridge are also ideal for biking. Another great way to social-distance and enjoy a good workout is a bike ride on the property. Whether biking with others or heading out on a solo mountain bike ride, there is no shortage of trails to explore in our backyard.
Predator Ridge also offers bike rentals, which you can book online and are sanitized, as well as lessons for those who would like to develop a better understanding of the ins and outs of cycling.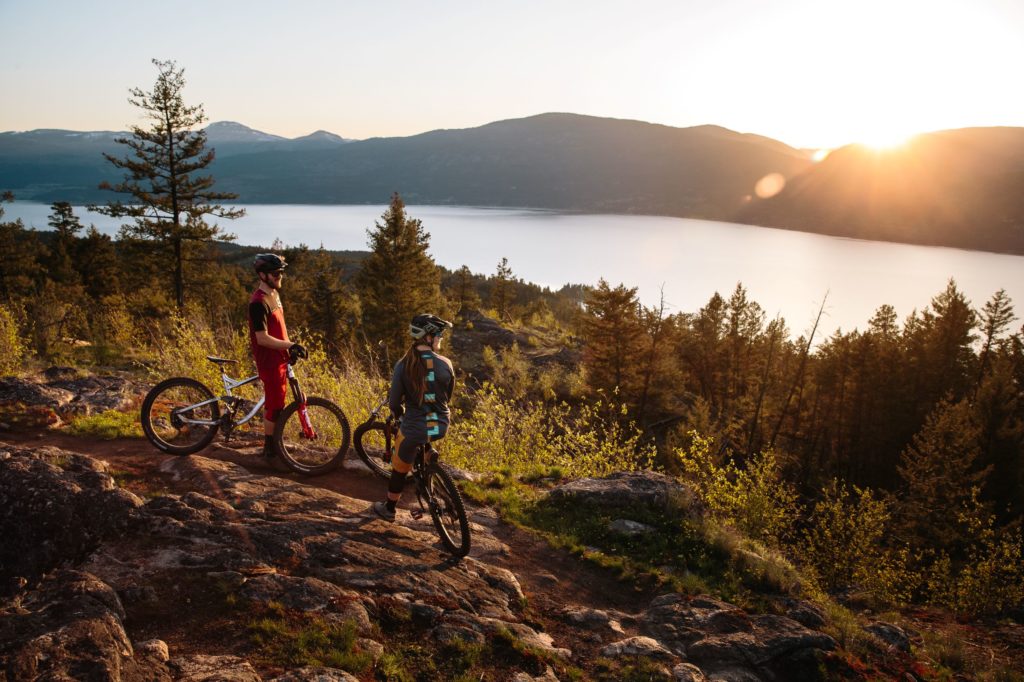 A Game of Tennis or Pickleball
If a friendly game of tennis or pickleball is more your style, Predator Ridge is the perfect place to flex your skills on the court. There are five tennis courts and four pickleball courts on the property, and a bubble for year-round play.
The Commons Racquet Club is open to the public and offers instruction, programmed league play and a clubhouse. Lessons are hosted by head instructor, Joachim Nierfeld, who has over 20 years of experience as a coach. Tennis and pickleball lessons are a great way to stay active, learn new skills and practice social-distancing in a 1-on-1 setting.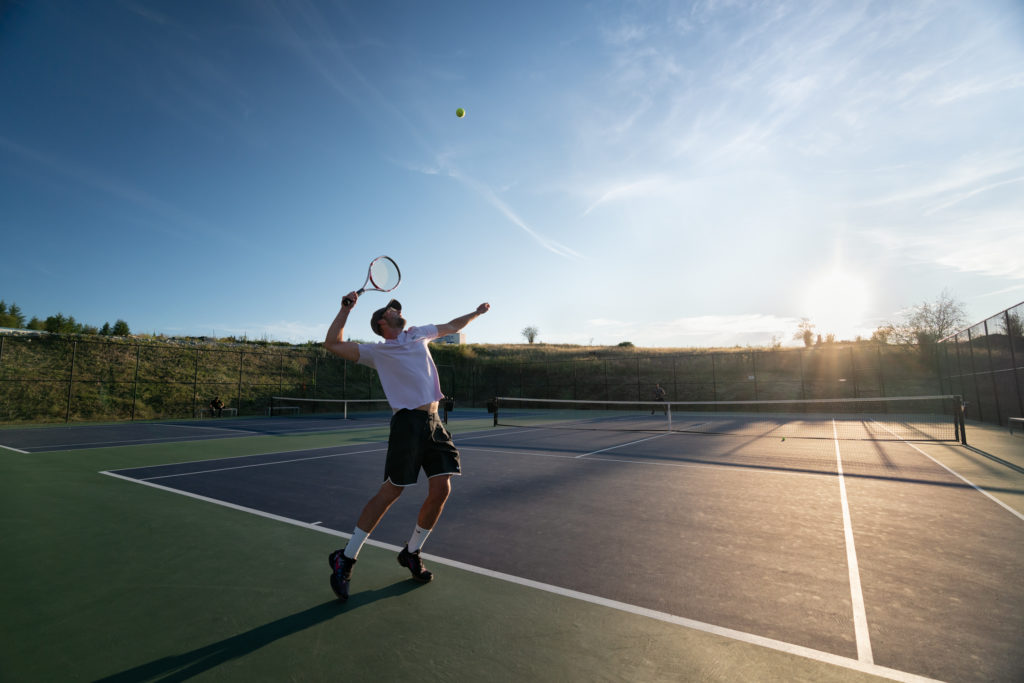 Practice Outdoor Yoga
If you're looking for a more peaceful socially-distanced activity, outdoor yoga at Predator Ridge is a must. With three outdoor yoga platforms, there is no space more beautiful and serene to practice yoga in the Okanagan. Just be sure to set up your mat at least two meters from the next mat.
Yoga classes at Predator Ridge have begun and retreats with our partners, Grace & Flow, have also kicked off for the summer. What a great way to feel a connection without having to be physically close to someone.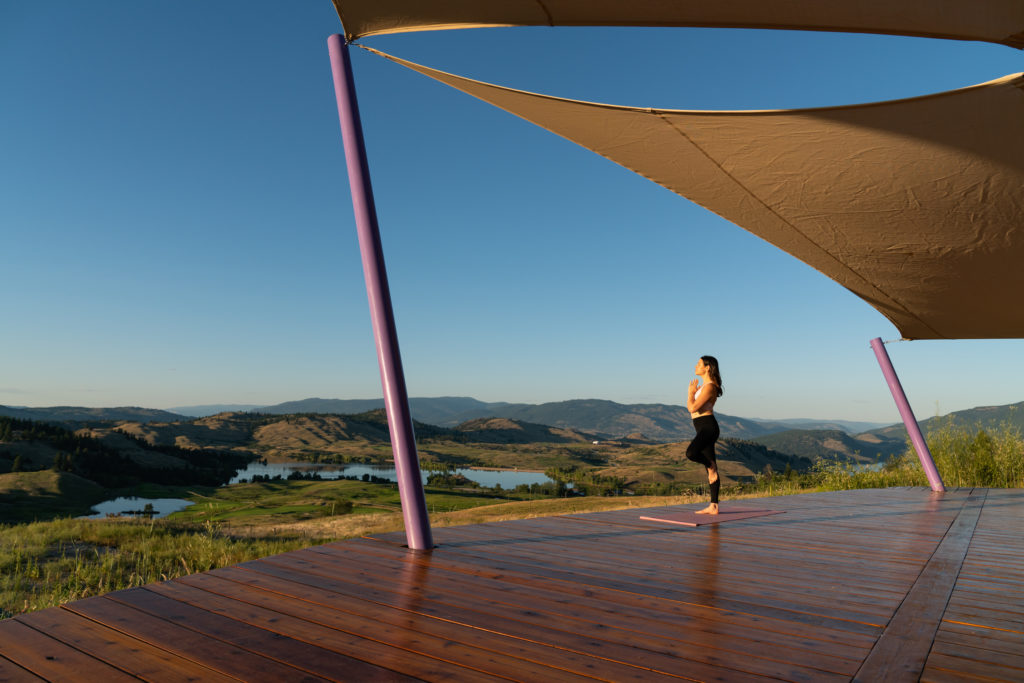 It is easy to stay active and stay safe at Predator Ridge with a wide variety of socially-distanced activities. The staff have taken every precaution to ensure guests' health and safety, while also delivering a world-class experience.
If you have any questions about our health and safety standards, or you'd like to book an activity or a stay at Predator Ridge Resort, you can reach us at info@predatorridge.com or call 250-542-3436.