We may be well into a new year, but it's never too late to celebrate the milestones, memories, and people that made 2022 one of our favourite years ever at Predator Ridge. We are so thankful for an incredible year and look forward to seeing the ripple effect of growth that is sure to take place throughout 2023 and beyond.
Let's take a look back at all of the amazing moments of 2022 at Predator Ridge.
Real Estate
In 2022, we welcomed new members to our community with the launch of the Outlook and Wildsong neighbourhoods at Predator Ridge.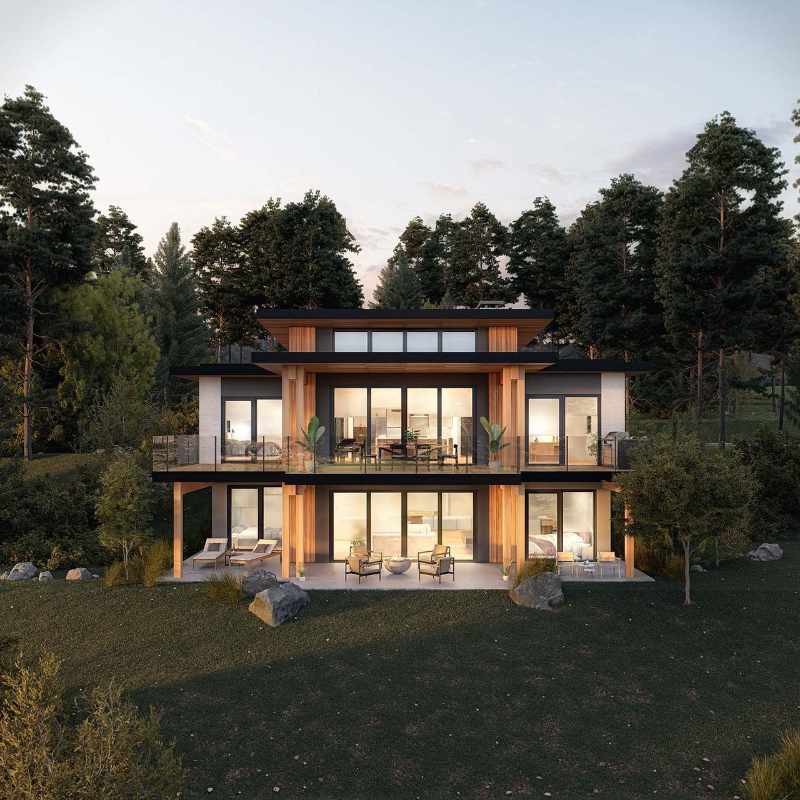 Wildsong, is a collection of 27 single-family homes with views of Okanagan Lake and the Ridge Course, which was launched in March 2022 and quickly sold out. Each of the 27 homes coming to Wildsong will perfectly match the rugged landscape with a new style of Mountain Modern Architecture.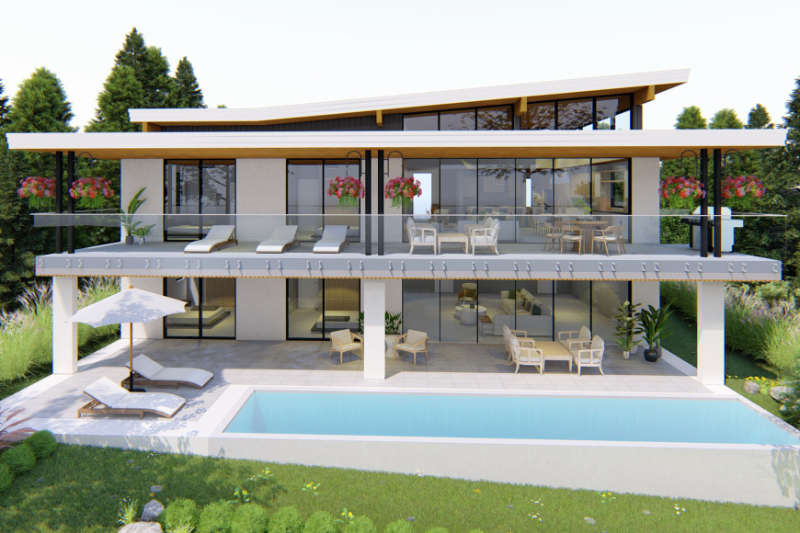 Our latest neighbourhood at Predator Ridge, Outlook, launched in September 2022 with a whole new style of architecture that brings a touch of desert modernism to the Okanagan. Inspired by Palm Springs architecture, 44 homes at Outlook will blend indoor and outdoor living and utilize design features such as vaulted ceilings and 10 foot tall window wells to take full advantage of the spectacular views and natural light. There are a limited number of homesites still available at Outlook in phase one, and phase two will launch in 2023.
We are so proud of these two new neighbourhoods and cannot wait to welcome homeowners into their stunning new homes.
Golf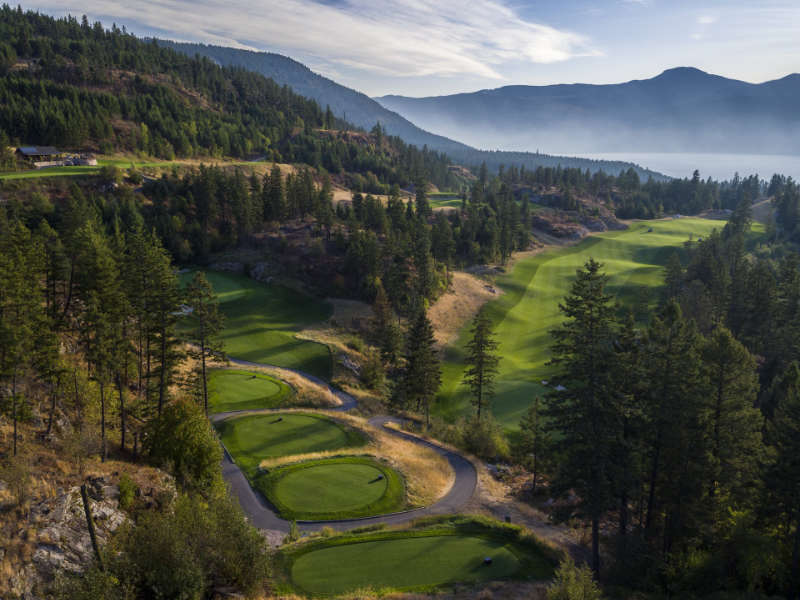 There are so many great rounds to look back on from 2022, but two standouts are the Okanagan Charity Classic Tournament and the VJHF Charity Classic Tournament.
The fifth annual Okanagan Charity Classic Tournament was held at Predator Ridge in July, welcoming golfers to swing and raise money for a fantastic cause, Mamas for Mamas. A pre-tournament party was held the evening before the tournament and offered attendees an opportunity to bid on playing a round with a variety of NHL players, a silent and live auction, live
music, as well as appetizers and drinks. The tournament was wildly successful in raising money for Mamas for Mamas and attendees had a fabulous time on the course!
The Vernon Jubilee Hospital Foundation Charity Classic Tournament returned in August of 2022 after two-years of virtual events. For the past 12 years, we are proud to be a foundational partner for this incredible charity event, presented by the Paul Docksteader Foundation. Over the years, this charity event has raised over $2.5 million and made many healthcare initiatives in our community possible.
Dining & Events
We look back on all of the incredible events and meals at Predator Ridge in 2022 with much fondness, but a few memories from the year truly stand out.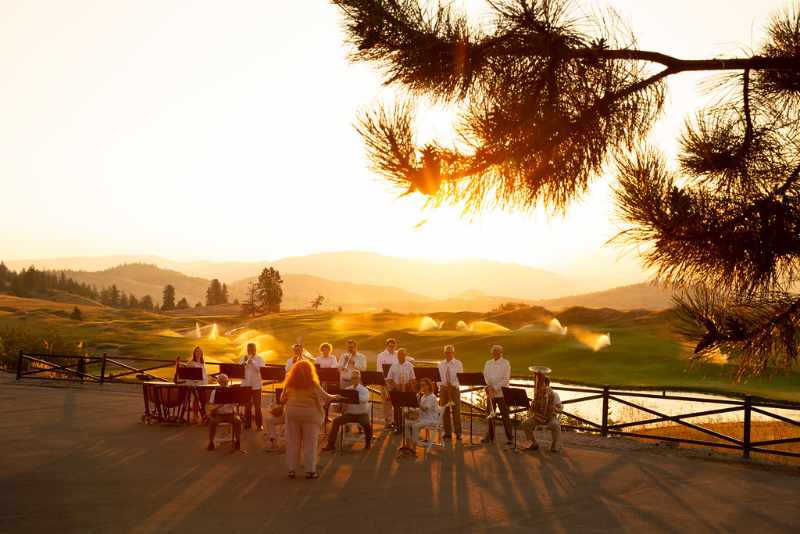 On July 30, 2022, the sun rose above the grasslands at Predator Ridge as the brass and percussion sections of Okanagan Symphony Orchestra gave a wonderful performance of Copland: Fanfare for the Common Man. This incredible sunrise performance made for a beautiful wake up for our homeowners and resort guests. We hope to enjoy more musical entertainment together in 2023!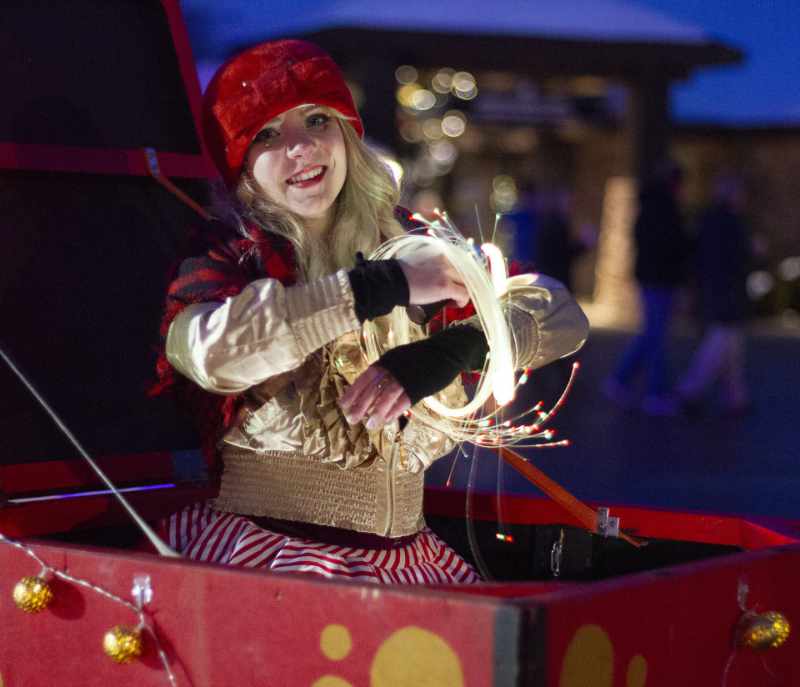 Another magical event at Predator Ridge in 2022 was our mixed indoor/outdoor Winter Market presented by Polson Events. Our official Community Christmas Celebration invited homeowners, resort guests, and community members far and wide to visit us and shop with 40 local artisans and vendors. Attendees enjoyed Christmas caroling, incredible entertainment by Kinshira, the Okanagan's premier event entertainers, food trucks, and more. It truly was a magical way to ring in the season.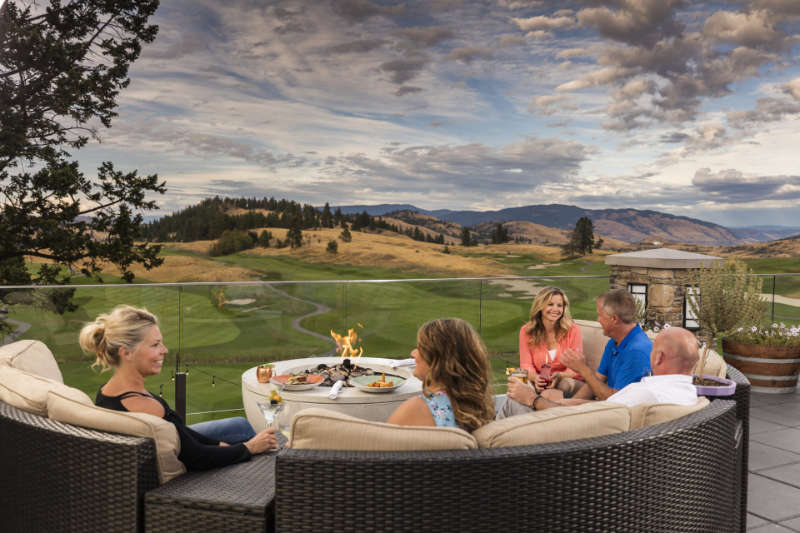 We were overjoyed when Range Lounge & Grill was named #1 on TripAdvisor in July 2022! The dining experience is unparalleled and the reviews on TripAdvisor speak to the delicious menu options and fantastic ambience you can expect each time you visit. The Range Lounge & Grill team works hard to create tasty, globally-inspired food, exquisite cocktails, and good times, and they truly deserve this recognition.
Our Team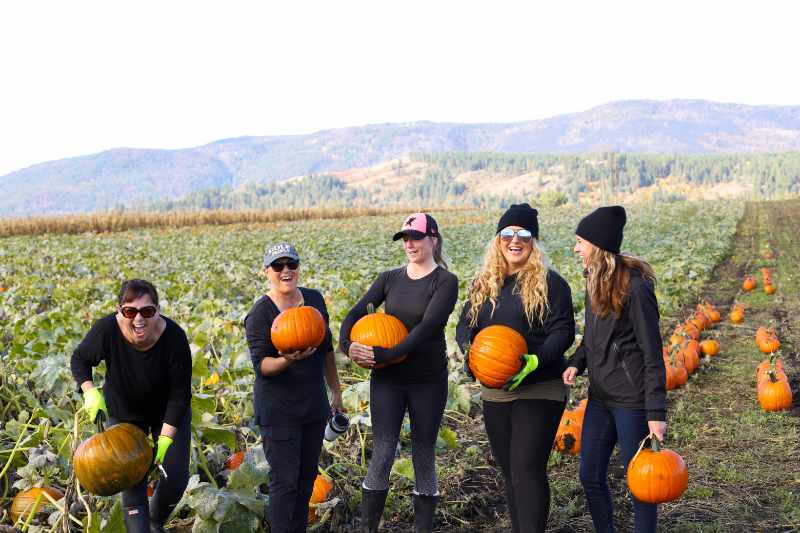 Speaking of our team, we enjoyed celebrating some of the amazing people that make Predator Ridge what it is in 2022. With 99 permanent full-time staff, 71 seasonal full-time staff, 51 volunteer ambassadors, 126 seasonal part-time & casual, and 11 permanent part-time staff, we have a deep bench full of outstanding people. We are proud to have a strong core group of 35 team members who have been working here for 10 + years.
Our 2022 Staff Awards recognized a few key members of our team, including:
Gemma Fe – Supervisor of the Year
Marian Blundell – Team Member of the Year
Janine Collard- Cultural Leader of the Year
Michelle Beaudry – Game Changer Leader of the Year
Kathy Sullivan – Team Leader of the Year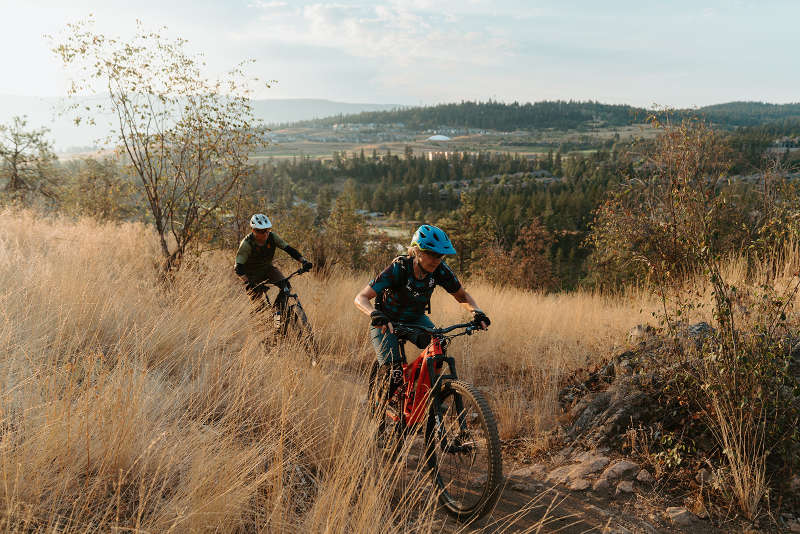 2022 was a marvelous year of growth at Predator Ridge and we are so pleased to be expanding and supporting our community with real estate opportunities, world-class golf, exceptional events and experiences, award-winning dining, stunning trails for hiking and biking, and so much more.
There are plenty of exciting things on the horizon for 2023, including new opportunities to live at and visit Predator Ridge. Make sure to follow us on our social media channels @PredatorRidge to stay up to date and be the first to know about all that is new and exciting at Predator Ridge.