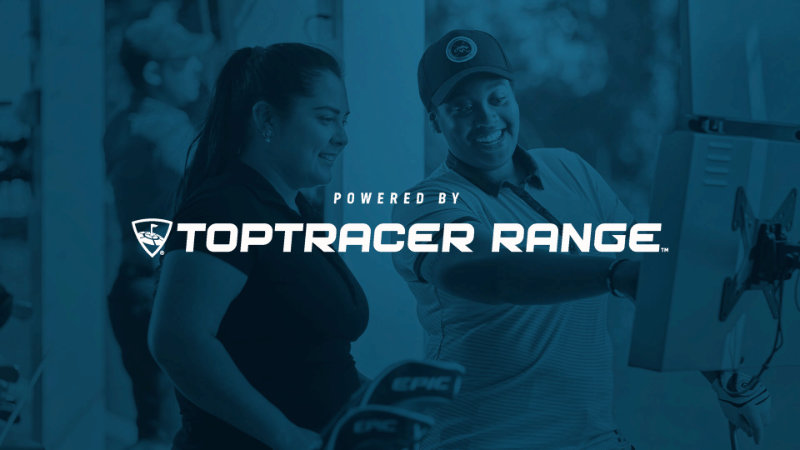 The pursuit of excellence and improvement through innovation is what has allowed Predator Ridge to maintain their position as a world-class golf facility for many years, and that is no different in 2023. Canada's premier golf resort is launching the Okanagan's first mobile Toptracer Range to their Practice Facility on July 15th. 
The addition of Toptracer Range to the Predator Ridge Practice Facility will allow golfers to experience shot tracing technology as seen on golf's four major championships on TV. With this technology, golfers can monitor every single shot to track ball speed, height, curve, distance, and launch angle, better informing their game. They can also play virtual golf at some of the most famous golf courses in the world and play games such as longest drive and capture the flag.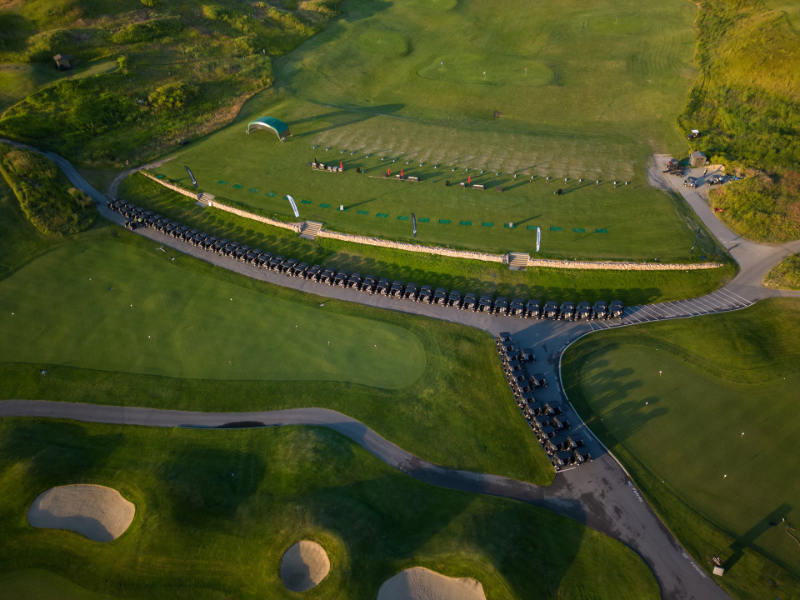 Toptracer technology at the Predator Ridge Practice Facility will offer more opportunities for golfers to analyze and perfect their game, setting them up for better rounds on the course. This pairs well with the amenities already in place at the Predator Ridge golf Practice Facility, as well as a brand new 330-foot long SynLawn Turf Tee Deck. In addition to this new Practice Facility technology, Predator Ridge has added two new Foresight GC Quad's to the Academy as well as the Foresight Simulators for the off-season Sim Lounge.
To utilize Toptracer Range technology at Predator Ridge, golfers at the Practice Facility will simply need to download the app on their smartphone or tablet and sign in to access their data, games, and more on Predator Ridge WiFi. All of the players shot data history is stored in the cloud (on their account) to reference anytime or for future use. The technology can be used on the new SynLawn Tee Deck or anywhere on the massive grass tee.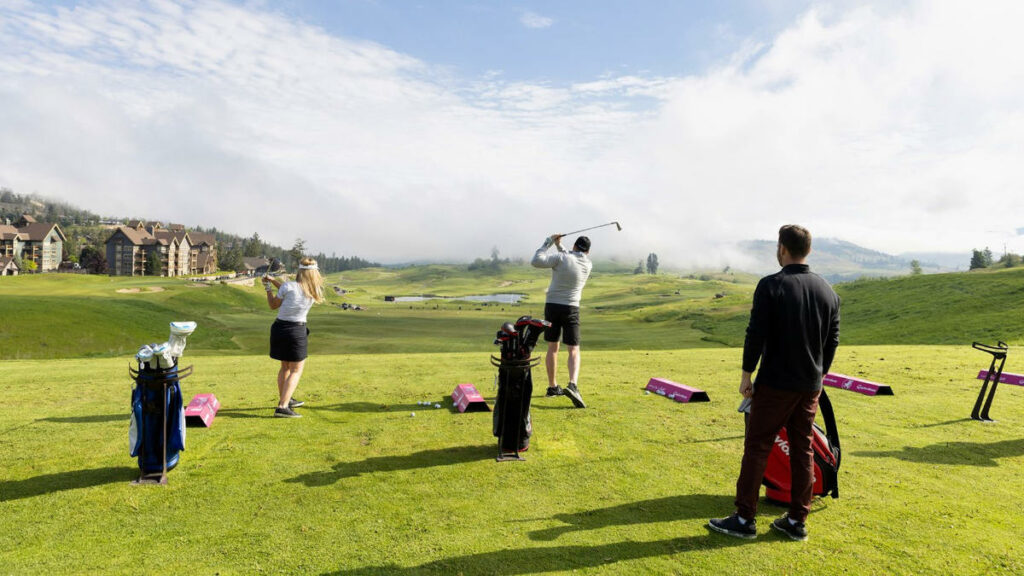 In 2013, the facility received an upgrade led by world-famous golf course designer Doug Carrick that included a larger teeing area, new target greens, a new 20,000 square foot putting green, and a new short game area specifically designed to practice shots within 100 yards was added with sand bunkers, hazards, and more. These upgrades improved both the golf experience and the turf care, ultimately leading to an overall enhanced experience for practicing your golf game in the Okanagan.
The Practice Facility at Predator Ridge is open accommodation guests, daily green fee players, & golf members daily, or you can book a lesson with our team of PGA of Canada Professionals. The Toptracer Range upgrade offers golfers an enhanced practice experience, more data, and the opportunity to hone their craft on the range. For golfers looking to use the facilities just for practice, there are single-use & daily passes available for purchase at The Shop. Predator Ridge will also be hosting more Practice Facility events with Toptracer Range. The updated golf Practice Facility at Predator Ridge launched on July 15th, 2023 and Practice Facility passes will be available for sale in the Golf Shop.