Not only has the 2019/2020 winter season at Big White Ski Resort been record-breaking in terms of snowfall, it's been an incredible season for awards, accolades and recognition.. From being recognized for its epic snow conditions, to its ski-in, ski-out convenience, non-stop outdoor adventure and more, Big White is on an award-winning streak.
"When you have a dedicated team of over 1,000 individuals, working in unison to show the world a good time, it's easy to let Mother Nature show off the best of supernatural British Columbia," says Michael J. Ballingall, Senior Vice President at Big White Ski Resort Ltd.
"Build it, and they will come has never been more true at Big White Ski Resort. The fact that these distinguished tourism bodies and news organizations are recognizing the efforts of our community is appreciated on so many levels. These awards will be shared with our entire Big White family."
Here are a few of the awards and accolades the resort has received so far this year:
Tourism Industry Association of Canada's 2019 Pursuit Attraction & Adventure Award
In November, Big White proudly accepted the prestigious Pursuit Attraction & Adventure Award from the 2019 Tourism Industry Association of Canada. This award is given to a tourist organization that goes above and beyond to promote visitor participation and personal challenge, provide outdoor experiences that showcase and promote regional tourism, enhance the tourism industry, and foster an appreciation and enjoyment of the great outdoors.
In applying for this award, Big White highlighted the resort's diverse ski terrain, long list of non-skiing adventure activities and summer schedule – as well as its commitment to teaching first-time skiers and snowboarders, promoting Okanagan-based food and wine and investing in environmentally friendly projects.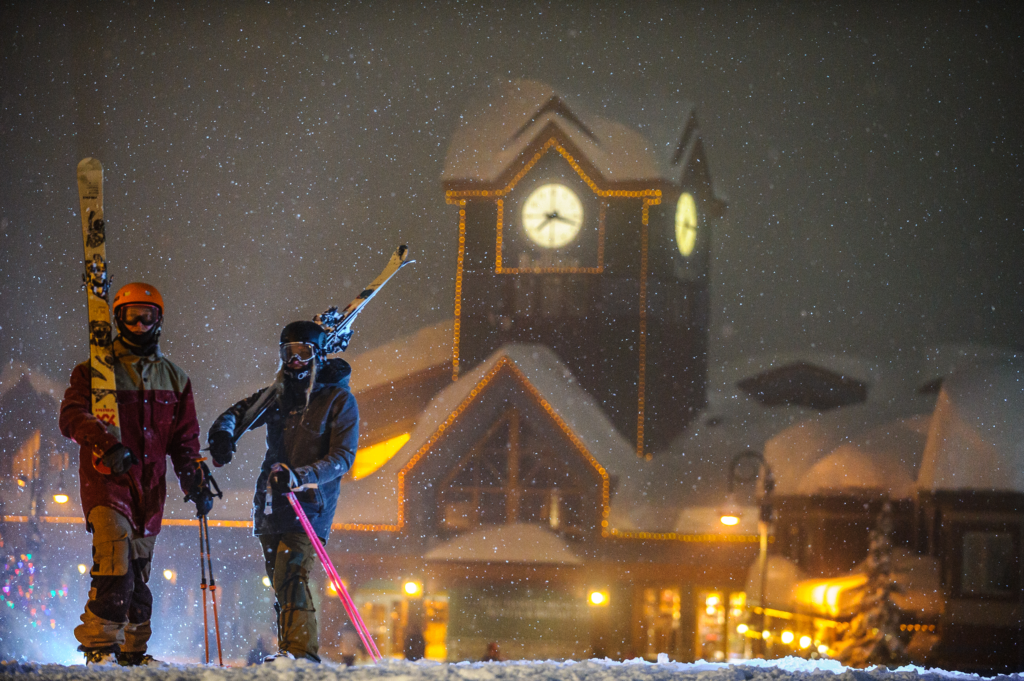 2. Telegraph names Big White in List of 10 Best Ski-In/Ski-Out Resorts Worldwide
Big White Ski Resort is known in North America for its easy ski-in, ski-out access to restaurants, bars, accommodations, and pretty well everything else on the resort – in Canada, it's the Largest Totally Ski-In, Ski-Out Resort Village! – and now, it's known worldwide.
The Telegraph named Big White in its list of "Hassle-free ski holidays: the 10 best ski-in/ski-out resorts where convenience is key," as the "Best for getting to grips with powder." In the article, Big White is lauded as "a good choice for powder hounds," and praised for its "abundant snowfall" which, combined with all of the trees, makes it "a great place to learn powder."
Big White is one of only two resorts in the list not on the European continent – with Snowmass in Colorado sharing the honour. Most of the resorts listed are in either France or Austria, which makes sense as the article states France is the "spiritual home" of the purpose-built, ski-in, ski-out resort.
Full article, here.
https://www.telegraph.co.uk/travel/ski/resort-guides/the-best-ski-in-ski-out-resorts/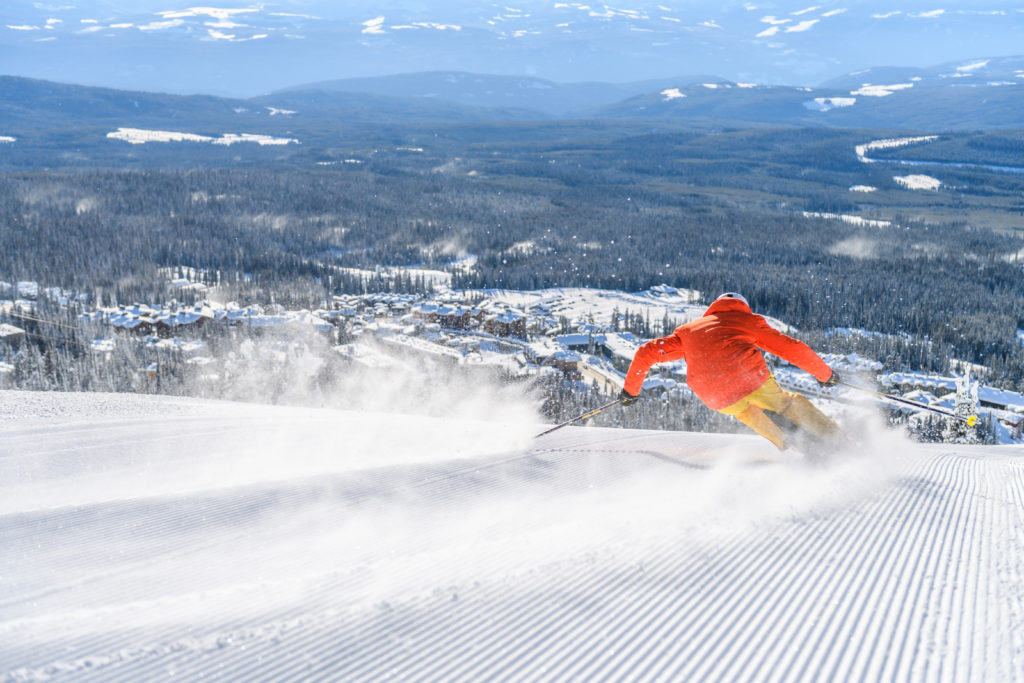 3. Reader's Digest Ranks Big White as #2 of 13 Ski Resorts to Visit in 2020
Big White had plenty to celebrate over New Year's – fresh powder, more open runs, and a spot on Reader's Digest list of 13 "ski resorts to visit" in 2020! The family-owned, family-friendly destination was listed as number two alongside resorts from all over the world.
"Western Canada's biggest night-skiing area features more than 300-feet of fresh 'champagne' snowfall each season. Of the expansive 2,700 acres, 83 acres are illuminated for nighttime activities. Big White is family-friendly, with a ski-in/ski-out vibe in town, and offers sleigh rides, ice skating, and activities for kids," the article reads.
One of the major draws, the article states, is Big White's Friday Night deals, where skiers and boarders can hit the slopes under the stars for just $12, take a beginner lesson for $12, rent equipment for $12, go tubing for $12 and eat for $12.
Read the full article, here.
https://www.rd.com/advice/travel/ski-resorts/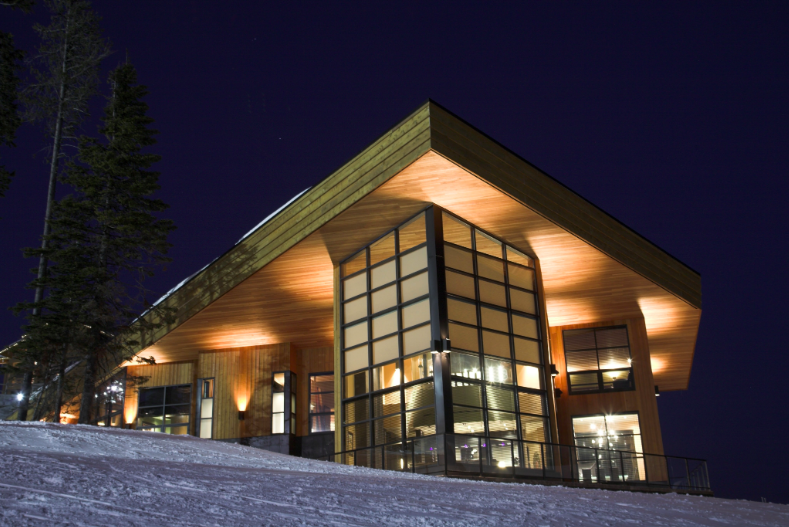 4. Big White Chalet, Crescendo, Voted "Canada's Best Ski Chalet"
Local chalet, Crescendo, was voted "Canada's Best Ski Chalet" at the 7th Annual World Ski Awards in Kitzbühel, Austria. Crescendo was one of seven finalists, competing against four premium properties at Whistler and two premium properties at Revelstoke.
The award, accepted by Anthony Bowman, a past employee and long-time friend of Big White, recognizes ski tourism brands pushing the boundaries of industry excellence, and is considered the "Ski Oscar" and the "ultimate achievement in ski tourism."
Crescendo, which is located at the corner of Hummingbird Run and Gondola Way, is one of the most sought-after chalets on the mountain. Not only can the 5,200 square foot retreat can comfortably sleep up to 22 people, it is fully automated and geothermally heated.
Book your stay, now.
https://skicrescendo.com/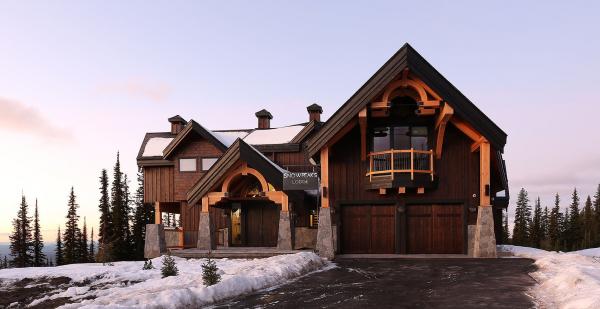 5. Snowpeaks Lodge at Big White Wins Big at Okanagan Housing Awards
Big White's Snowpeaks Lodge won big at the Okangan Housing Awards in January. The construction company responsible for the stunning 7,500 square-foot private chalet, Weninger Construction & Design Ltd., in partnership with Linda Trenholm Design, walked away with four Gold Awards: "Excellence in Any Room – New or Renovation"; "Excellence in Single Family Detached Home over $3,000,000 – $5,000,000"; "Home of the Year"; and "Excellence in Interior Design (New Home)."
Weninger Construction is a local, family-owned, design build company that recently celebrated 30 years in business in Kelowna, Big White, and throughout the Okanagan. Snowpeaks Lodge, which sleeps 15 comfortably, is located on a pie-shaped lot with 270 degree views. A lot of thought went into optimizing those views, while maintaining privacy in a house that sits on one of the mountains busiest ski runs.
The entire home, including its in floor heating system, both inside and out, has the capacity to function at 95% in the heart of winter, even if there is a full power outage. Snowpeaks Lodge is currently being enjoyed by its owners, who have owned property on the mountain since 2003, and may be rented out in the future.
Learn more about Snowpeaks Lodge, here.
http://www.bigwhite.com:8880/explore-big-white/blog/mountain-news/snowpeaks-lodge-big-white-wins-big-okanagan-housing-awards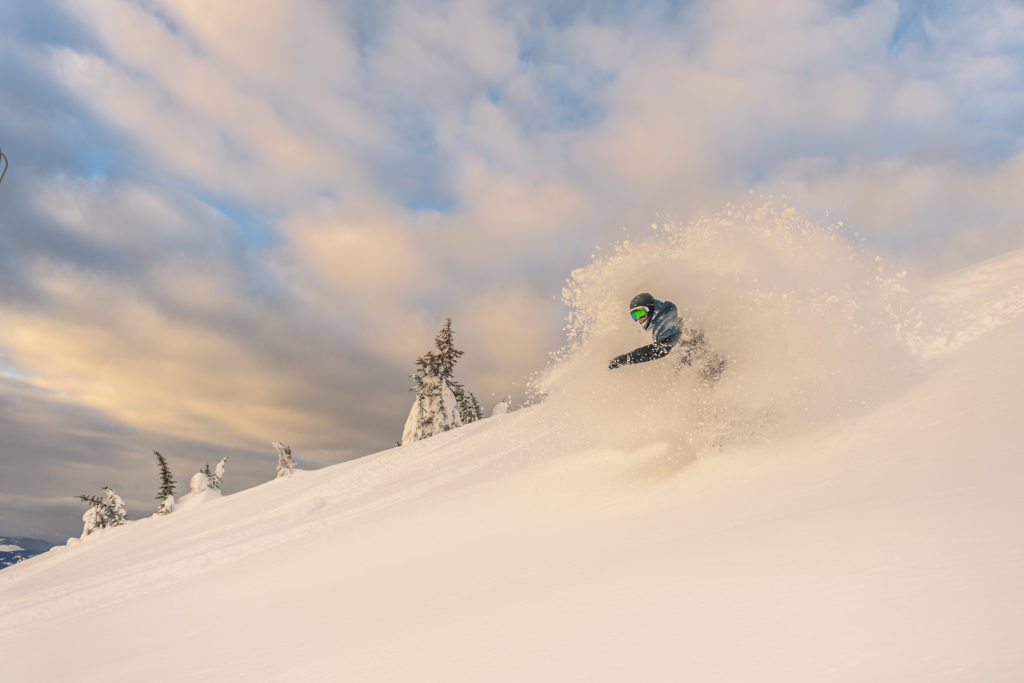 6. Snowpak Names Big White Ski Resort #3 in Canada, Best in the Okanagan
Snowpak, a one-stop resource for everything you need to plan a trip to the world's top ski resorts, named Big White as number three in its article on the "11 Best Canada Ski Resorts," making it the Okanagan's best. Big White was praised for its Okanagan Champagne Powder, for having the largest ski-in, ski-out Village in Canada and the largest night skiing area in Western Canada, and for its proximity to Kelowna.
Calling Big White a "powder paradise," the article mentions Big White's endless glades and deep freshies. It also includes a list of Big White's many adventure activities and its $12 Friday Nights. "With the convenience of a ski-in/ski-out village, it calls itself 'Canada's Favourite Family Resort' – and we're not going to argue!" the article reads.
Read the article, here.
https://www.snowpak.com/canada/best-ski-resorts