While the valley melts with August heat, the only thing melting up at Big White Ski Resort is your ice cream from Globe Cafe!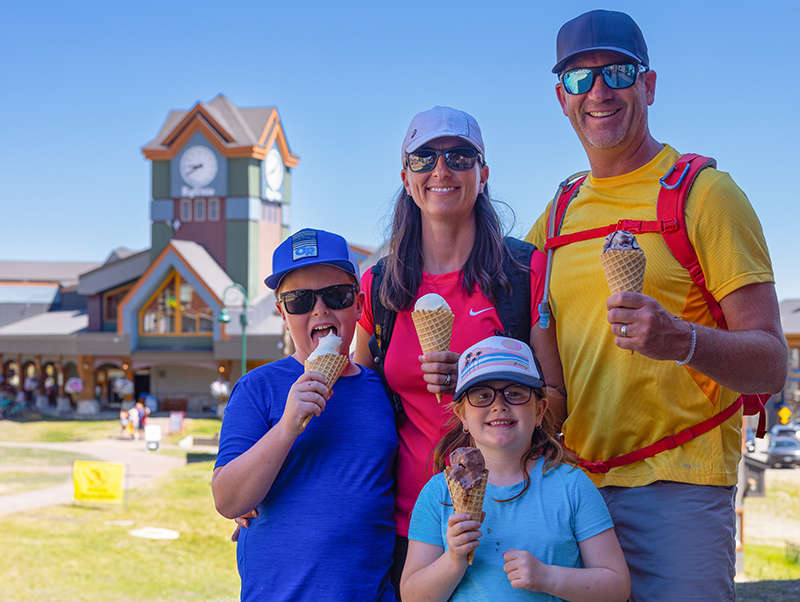 Jump in your car, load up the kids, and enjoy the 45-minute scenic drive from Kelowna up the mountain to a summer oasis – temperatures about 6-10 degrees cooler than in the valley, hiking trails for every ability, mountain biking, disc golf, and more family friendly fun.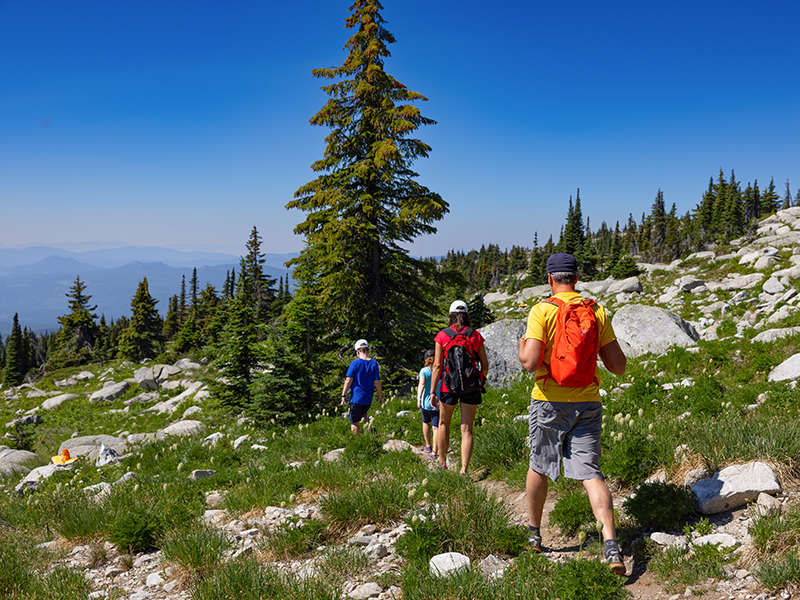 Big White is open until September 5, and open for a bonus weekend September 10 and 11. With free day parking throughout the resort, you can make the drive for a day trip, or look at staying at the Inn at Big White. The team at Big White Central Reservations updates their last minute deals every Monday – stay for as low as $103.50 per night, plus enjoy access to the outdoor pool and hot tub. Or, pull up your RV and park it in the Happy Valley RV lot.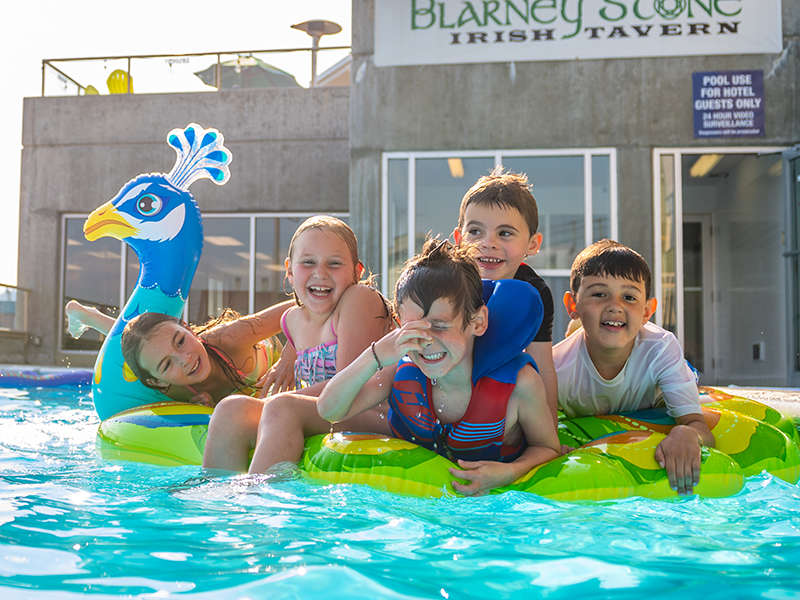 Big White's network of hiking trails are easily accessible from the Village Centre, or you can skip the incline and grab a Scenic Chairlift Ticket. The Bullet Chair (PS: dogs welcome!) will bring you up to Rhonda Lake, where you can hike your way back down the mountain. Plus, Big White has a new app-based scavenger hunt to keep the kids entertained while you do! The Big White team has been working with Kelowna-based digital education technology platform, Agents of Discovery, for the past few months to design an augmented reality game for the resort. Complete Missions, win prizes, and get to know the mountain while you're at it. Learn more, here.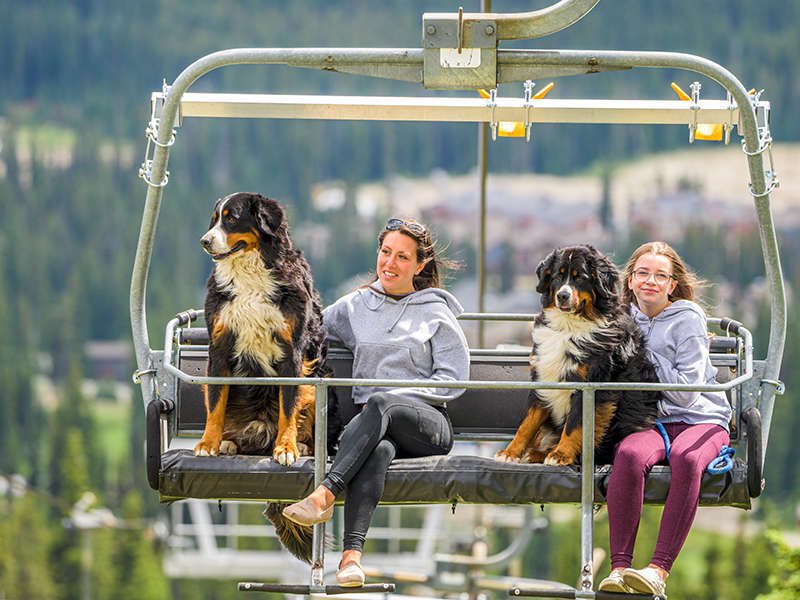 If you're into flora and fauna, Big White has a handy Wildflower Field Guide and Birdwatching Guide for you to check out while hiking. Be sure to keep an eye out for the Fairy Doors situated along the trails!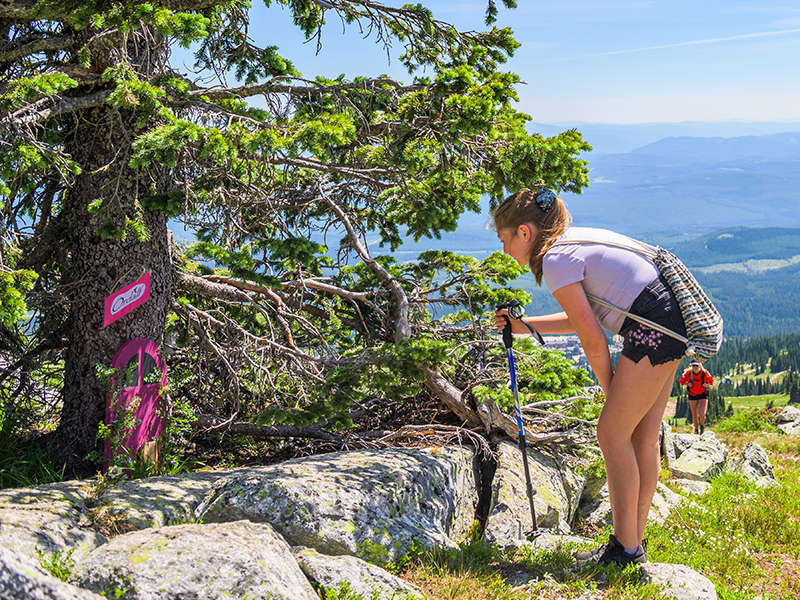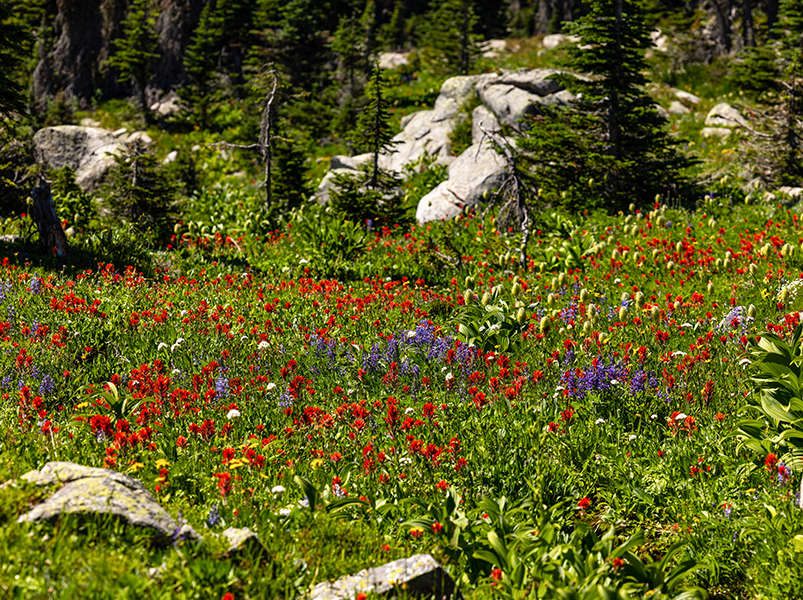 Whether you're new to mountain biking, or a pro, Big White's bike park has something for every ability. Bring up your own bike, or rent from the Village Centre Mall. Keep an eye on BikeBigWhite.com for camps, lessons, race series and more!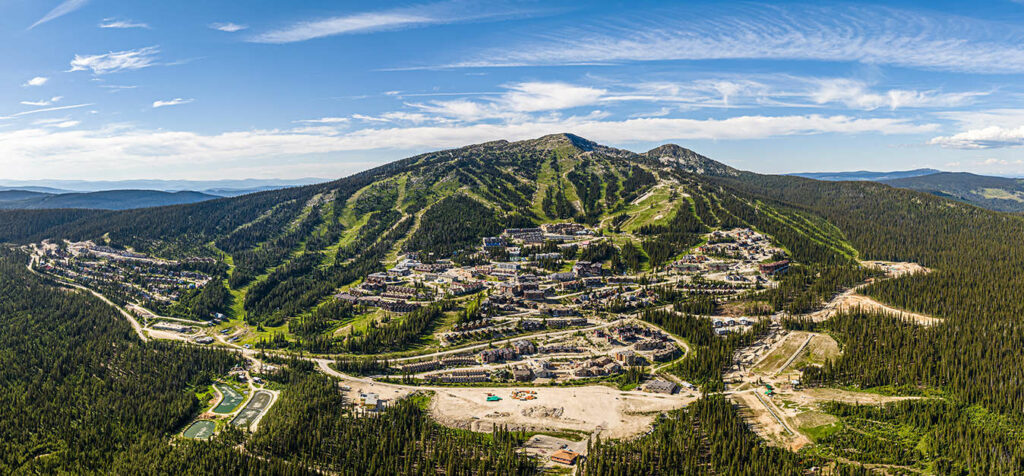 Need to fuel up? There are plenty of places to rehydrate and replenish at the resort. Enjoy an ice-cold pint and burger on The Woods outdoor patio, cool off with an ice cream at Globe Cafe, grab a quick and healthy bite at Tea Bar Cafe, and unwind after an adventure-filled day at everyone's favourite pub – Snowshoe Sam's. Craving sushi? Check out Sasquatch Sushi in StoneBridge. If you're planning on packing your own lunch, there are plenty of picnic tables and designated eating areas throughout the resort. Please be sure to pack away everything you bring, and use the garbage and recycling cans available in busy areas.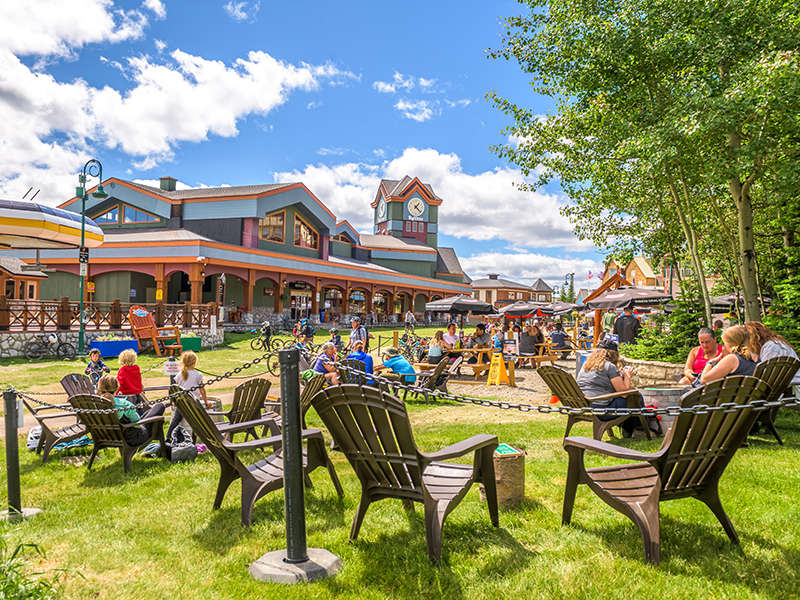 While you're there, you may as well rent a couple of discs and try your hand at the 9-hole disc golf Course located below the Village Centre!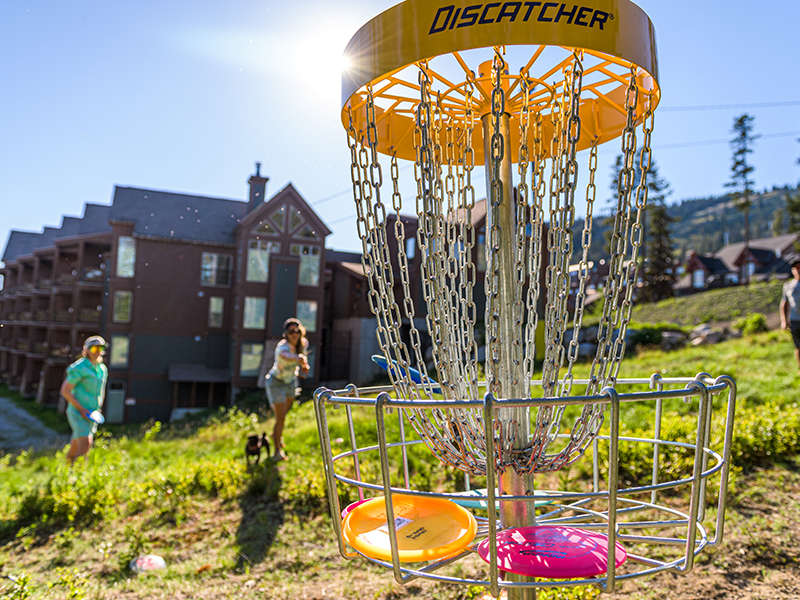 Be sure to check out the summer events calendar before you hit the road – Big White hosts live music in the Village throughout the month of August, as well as Toonie Racing, Bike Camps, and a Personal Health & Happiness Retreat at the beginning of September. You can find the full calendar of events, here.
Follow Summer Big White on Instagram, Facebook and Twitter to be the first to know about summer deals, giveaways, events and more!