If there's one weekend you won't want to miss at Big White Ski Resort this ski season, it's the first weekend in April. Sure, spring skiing is always a draw at BC's second most popular resort, but on April 2, you'll not only get to practice your lines on perfect corduroy while enjoying balmy temperatures, you can also jam out with friends at Canada's highest elevation music festival – AltiTunes.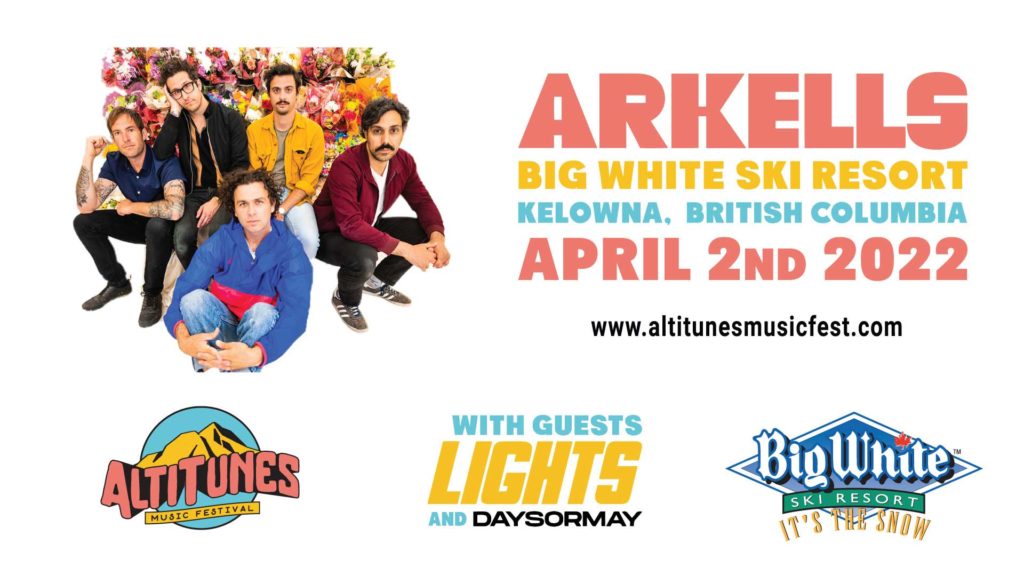 "AltiTunes will be the release we've all been desperately needing over these past two years… a return to live music, singing arm in arm, reconnecting with your favourite people – the largest Apres-Ski in Big White's history against an incredible mountain backdrop," says Kurt Jory, co-owner of Thick as Thieves Entertainment and mastermind behind Kelowna's Denim on the Diamond.
Jory and his partner Mitch Carefoot have organized Canadian legends Arkells, Lights and daysormay to perform an epic outdoor show and dance party at the Happy Valley Skating Rink on April 2.
"What's better than spring skiing and celebrating the end of the season with Canada's most exuberant live performers (Arkells)? This is going to be a show you don't wanna miss!" Jory adds.
Wondering what else you can get up to while at the resort over the weekend? Here are a few things the team at Big White Ski Resort recommend:
After reveling in the music and fun and excitement at AltiTunes, check out Big White's weekly firework display in Happy Valley.
Head to Snowshoe Sam's in the evening and keep the party going!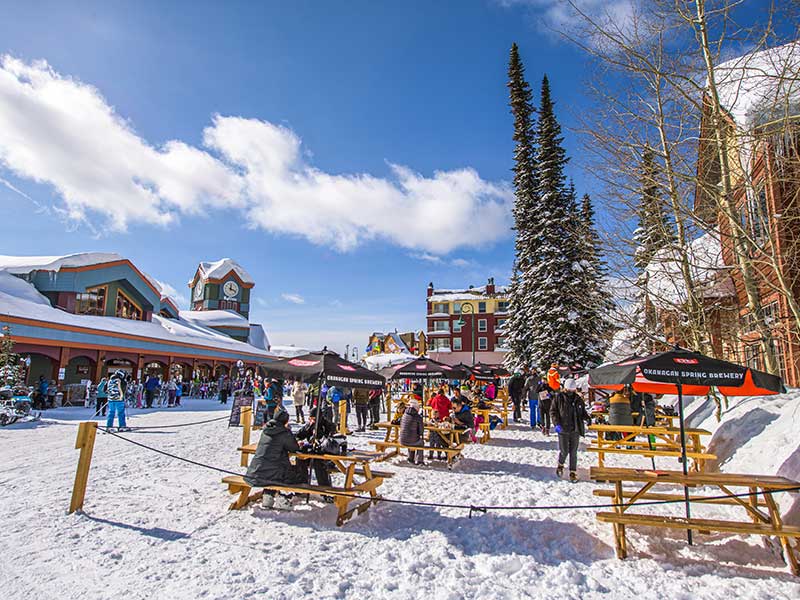 While Big White is known for it's snow… there's also amazing food options all over the mountain. From food trucks for a quick snack on the slopes, to patio beers with epic views, sushi and Mexican at 1,755m above sea level, pink donuts, tabletop s'mores, Gunbarrel Coffee… the options are endless and delicious.
Trek through the back country on a pair of snowshoes, go for a lap or two down the lanes at the Tube Park – there's just as much fun to be had off the slopes as there is on!
A quick reminder about spring skiing: With the sun shining later and later, temperatures will vary significantly throughout the day. Pro tip? Layer, layer, layer. Be sure to wear a sweat-wicking thermal layer as your base, as that will help you stay warm in the early morning and late afternoon and cool during the day. And don't forget to pack your sun tan lotion! As much as everyone loves a good google tan, the sun is strong and the snow reflective, so it's important to protect any exposed skin using sun tan lotion with an SPF of at least 30.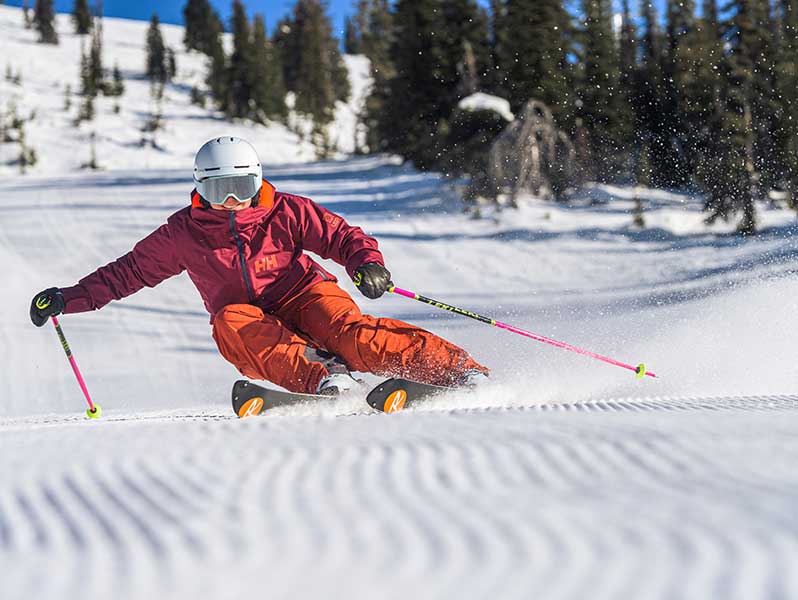 Big White Ski Resort would also like to remind all guests to abide by the COVID-19 safety policies and procedures in place at the resort. You can find the most up-to-date information here.