Imagine a day where the sun-kissed waters of Lake Okanagan become your playground, and every ripple carries with it a promise of exhilarating adventure. At the Eldorado Marina, this dream becomes your reality. Whether you're seeking heart-pounding thrills, tranquil exploration, or simply a day of leisure, Eldorado Marina offers an array of watercraft and activities to suit every desire. Let's unveil the blueprint for your best day on the water, where memories are made, and the lake's beauty takes center stage.
A Fleet for Every Desire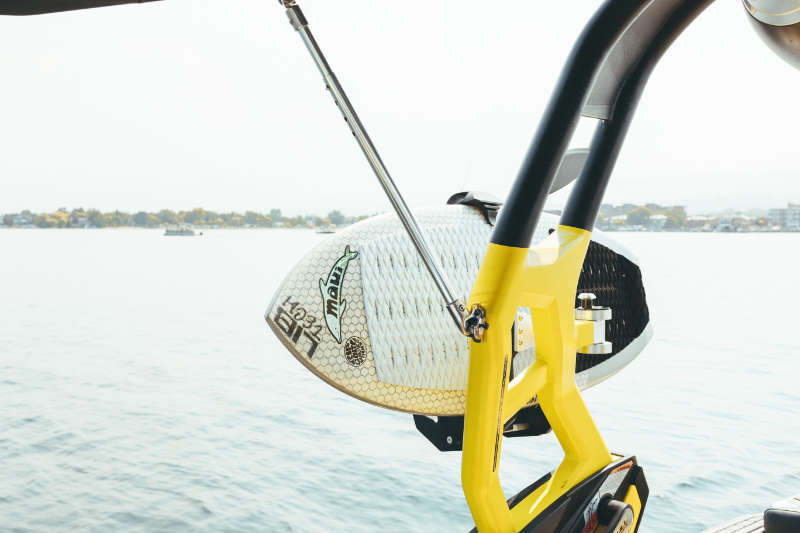 Eldorado Marina is your gateway to an aquatic wonderland. With boat rentals tailored to your whims, the options are as diverse as the waves themselves. Unleash your inner adrenaline junkie with tubing, wake surfing, and wakeboarding. Eldorado Marina's Nautique watercrafts are perfect for this kind of adventure. For those who prefer mingling on the water, pontoon boat rentals set the stage for shared laughter and memorable moments. Waverunner rentals offer a dash of speed, while paddleboard and kayak rentals allow you to navigate the serene waters at your own pace.
Fuel Up and Go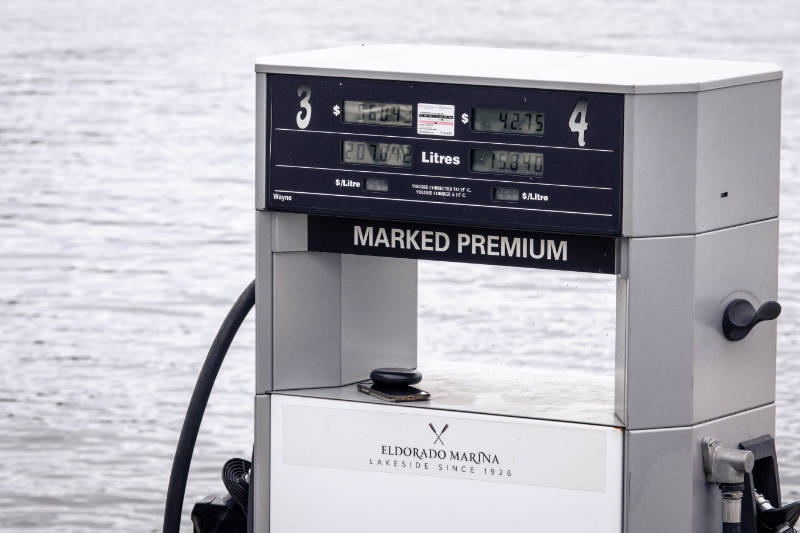 Before embarking on your aquatic adventure, ensure you're fueled for the journey ahead. Eldorado Marina's boat gas station ensures you're ready to explore every corner of Lake Okanagan without a hitch. With a full tank and a heart full of anticipation, you're all set for a day of boundless fun.
Dining and Moorage Perks
A delectable meal awaits at Lakeside Dining or Maestro's Mediterranean restaurant. At Eldorado Marina, dining is an experience in and of itself. Dine at either restaurant and enjoy the luxury of complimentary moorage for your vessel while you eat – an exclusive perk that enhances your day on the water.
Marina Merchandise and Takeout Dining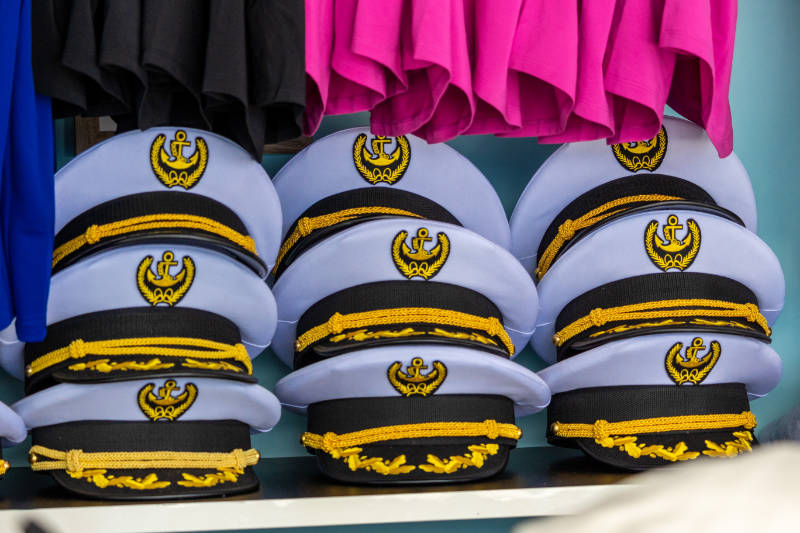 The Eldorado Marina experience doesn't end on the water. Explore their Boathouse, a treasure trove of merchandise to further complement your day. From stylish shirts and hoodies to swimsuits and hats, they've got you covered. Stay sun safe with Sunbum sunscreen products. And when hunger strikes, savor Eldorado Marina's takeout dining options or stock up on a wide variety of snacks to keep your energy high.
Adventures Beyond the Horizon
Expand your maritime journey with unique experiences. Have a picnic atop a paddleboard, explore the lake's hidden gems with a kayak expedition to nearby parks, or embark on a cruise to Frind Winery across the shimmering waters. Every adventure promises vistas that will steal your breath away. For more ideas on what unique experiences await you on Lake Okanagan, check out this list.
Celebrations and Memories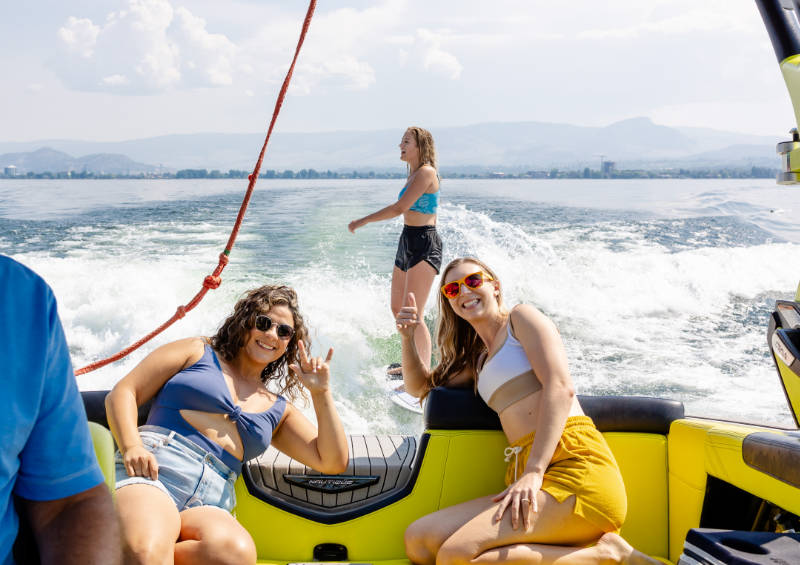 Eldorado Marina isn't just for solitary adventures—it's a canvas for shared experiences. Plan unforgettable bachelor or bachelorette parties, bond with colleagues during corporate outings, or create cherished family memories that last a lifetime. Whatever the occasion, Eldorado Marina offers the backdrop for joyful connections.
Marina Membership
If you are a frequent visitor of the beautiful Lake Okanagan, you may be looking for a place to store your own boat as well. Well, the Eldorado Marina has you covered! With their exclusive marina memberships, you get access to boat lifts, private events, discounts & perks, and access to a dedicated team ready to assist you with all your marina needs. Inquire now!
Your Ultimate Lake Escape Awaits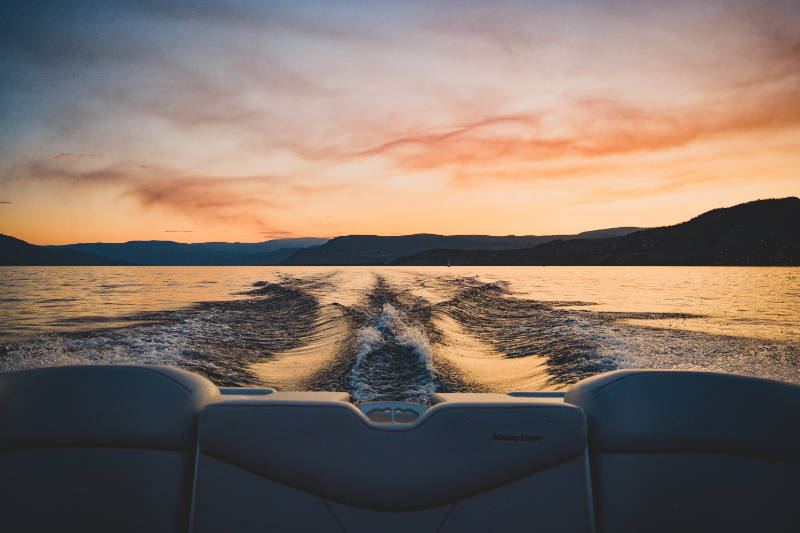 Eldorado Marina isn't just a marina—it's a portal to a world of aquatic enchantment. From thrilling water sports to tranquil explorations, from scrumptious snacking to unforgettable sunsets, every aspect of your day on the water is designed to delight. Pack your sense of adventure, gather your loved ones, and make your way to Eldorado Marina. Your best day on the water starts here.