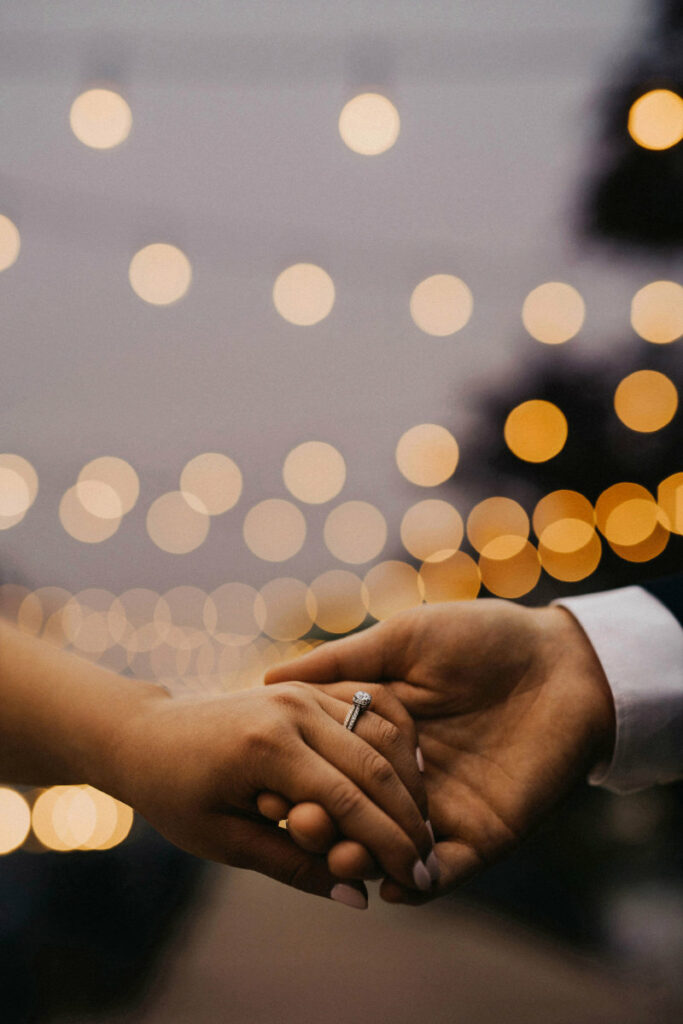 Your wedding day is one of the most special occasions in your life, and finding the perfect venue to celebrate this momentous occasion is crucial. But there are so many wedding-related events to plan for, and thus so many venues and activities to consider. Look no further than the world-class Eldorado Resort! With its picturesque location, personalized wedding services, and a plethora of wedding-related offerings, the Eldorado Resort stands out as the ultimate destination for couples seeking an unforgettable Okanagan wedding experience.
Let's start from the beginning: The big question! The Eldorado Resort understands the significance of a romantic proposal. Imagine popping the question on a breathtaking rooftop overlooking the serene Lake Okanagan. With personalized signage, a scattering of rose petals, and the stunning view as your backdrop, your proposal will be an unforgettable moment cherished for a lifetime.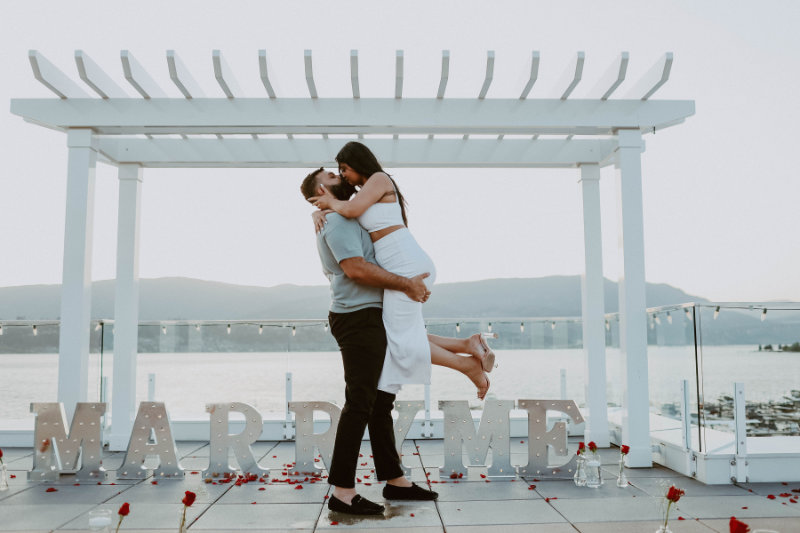 Before you run to tell the world of your engagement, it's time to relax and take a moment to celebrate your new chapter together with your new fiancé. Enjoy this post-engagement bliss by indulging in our Couples Lakeview Massage Package. You and your loved one relax with a tranquil 60-minute massage, followed by a curated drink and delectable dessert overlooking the beautiful Lake Okanagan. The private cabana offers a serene ambiance and a mesmerizing view of Lake Okanagan, making it the perfect post-engagement activity.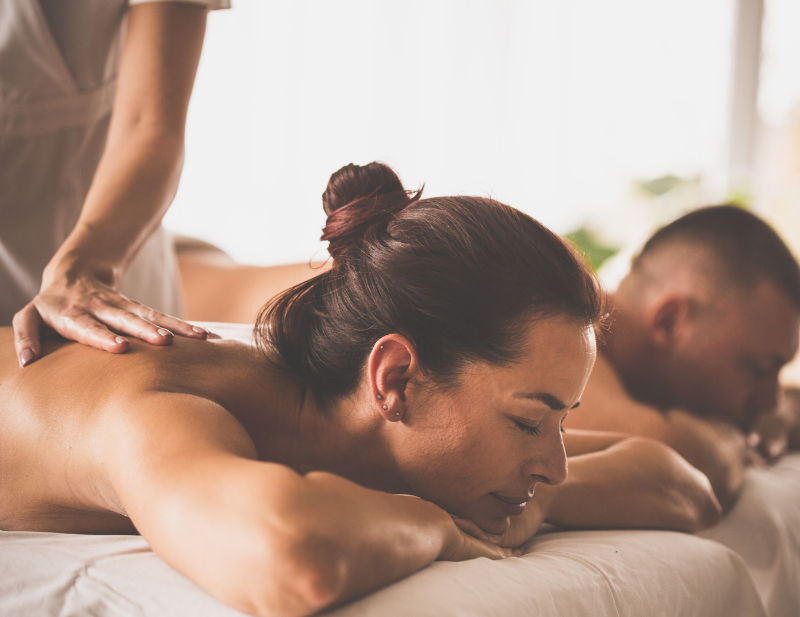 The Eldorado Resort knows how to throw some awesome pre-nuptial parties. Take advantage of their customized boat cruises through their marina, where you and your friends can revel in the beauty of Lake Okanagan while creating lifelong memories. Alternatively, indulge in the elegance of the Heritage Tea, featuring classy finger sandwiches and exquisite pastries. It's the ideal setting for a sophisticated bridal shower.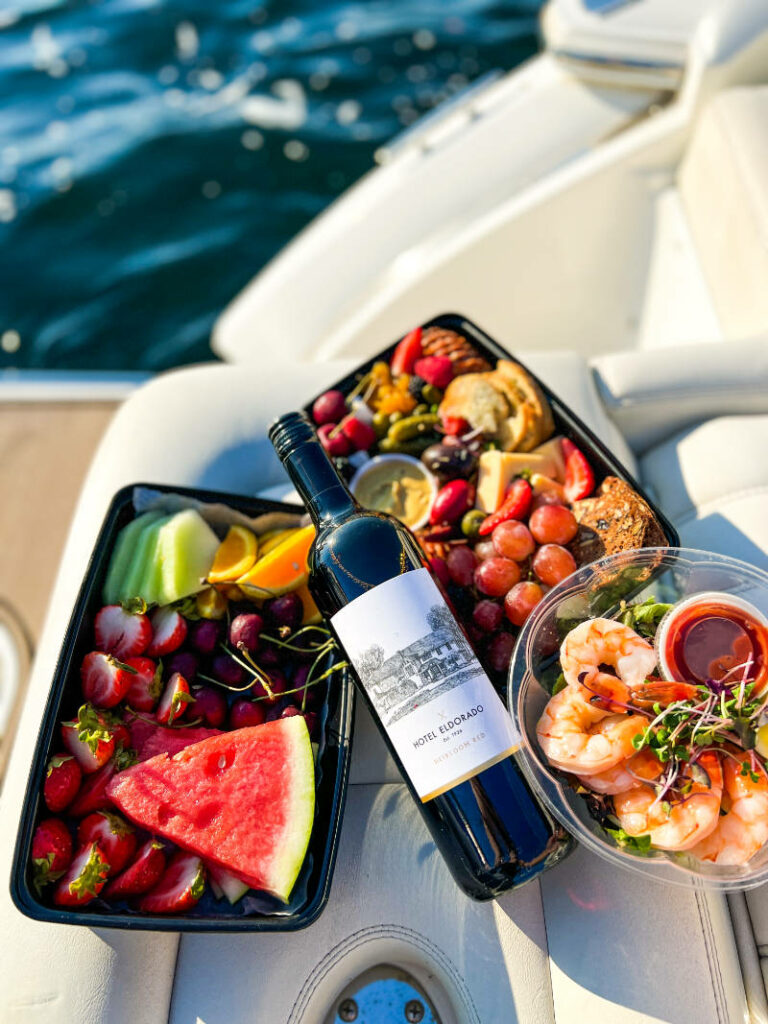 Before the big day arrives, treat your loved ones to a memorable rehearsal dinner at one of the Eldorado Resort's two on-site restaurants. Whether you prefer timeless cuisine from Lakeside Dining, or a Mediterranean twist on fine dining at Maestro's Mediterranean, our onsite restaurants have something for everyone. We have a broad array of delectable dishes prepared by our culinary team that, along with cozy and elegant ambiance, provide the perfect setting for a pre-wedding feast, ensuring your guests are well taken care of.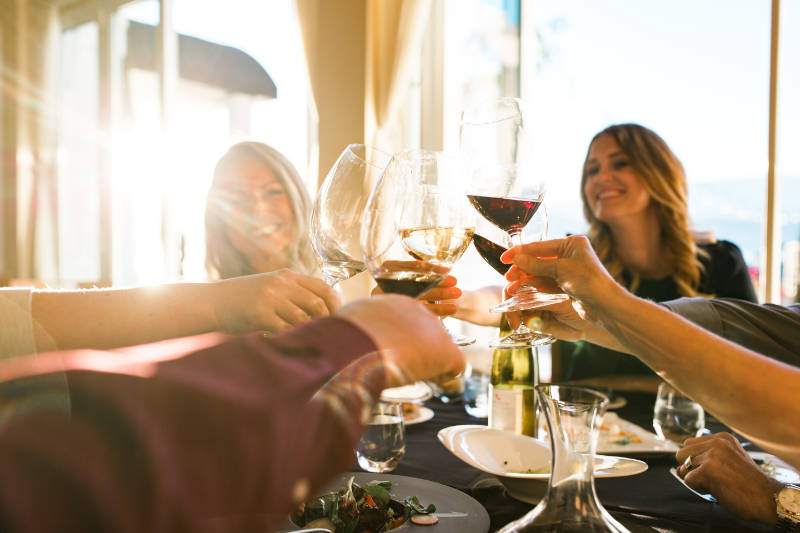 Photography by Wine Institute Central
Prepare for your wedding day in style at one of the Eldorado Resort's spacious 2 & 3-bedroom villas. These private accommodations feature full kitchens, comfortable living rooms, and relaxing patios, creating the perfect atmosphere for you and your bridal party to get ready together. Start your wedding day in an environment of comfort and convenience.
The Eldorado Resort offers a range of stunning venues to accommodate weddings of any size. Exchange vows on the patio of the picturesque waterfront ballroom at Manteo, say "I do" with a panoramic view of Lake Okanagan in a rooftop ceremony Great Room Halls, or opt for a grand reception in the Great Room at Hotel Eldorado. These are merely a few of the various reception and ceremony locations we have to offer here at the resort that ensure your wedding is set against a backdrop that is as beautiful as your love story.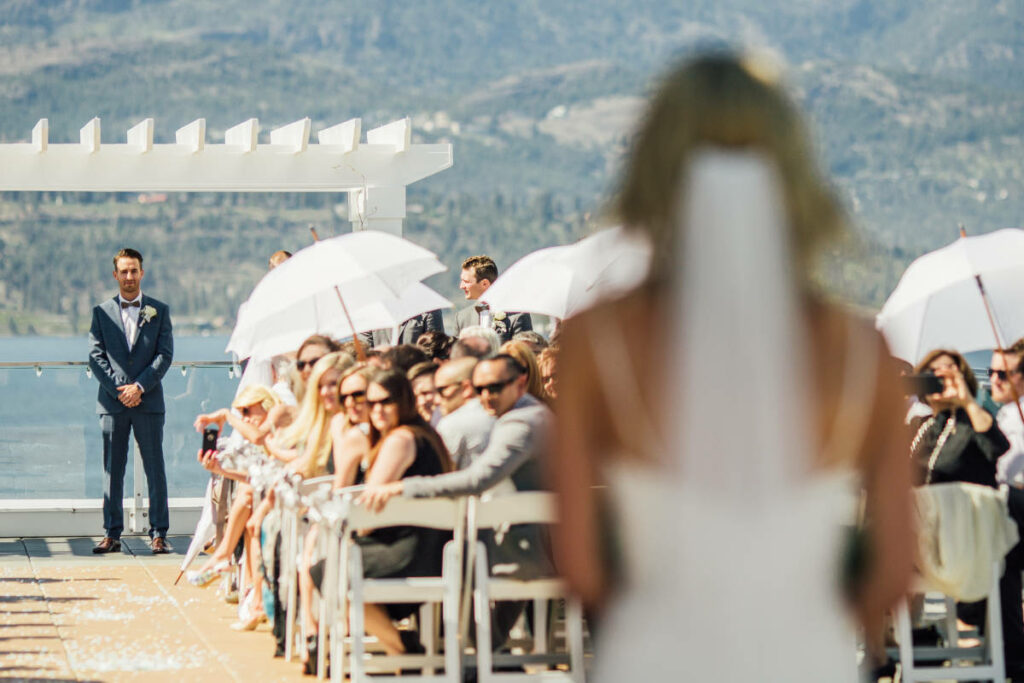 After celebrating your union, retreat to a luxurious lakeside suite at Hotel Eldorado. Bask in the comfort of a bubble bath while enjoying the serene view of Lake Okanagan with your new spouse. This idyllic setting offers the perfect end to your wedding celebrations and marks the beginning of a blissful honeymoon.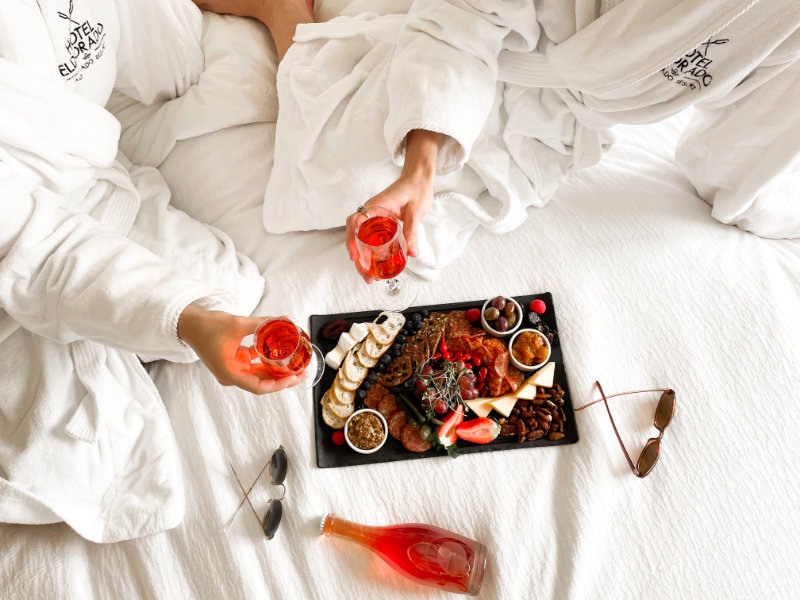 When it comes to planning a wedding, the Eldorado Resort checks all the boxes. From personalized rooftop proposals and pre-engagement activities to unforgettable ceremonies and luxurious accommodations, the Eldorado Resort offers everything you need to create a truly memorable Kelowna wedding experience. Let the Eldorado Resort be the backdrop to your love story and celebrate your special day in the heart of the Okanagan. For more information on how book one or all of these amazing wedding services, please visit https://www.hoteleldoradokelowna.com/Events/weddings.