5 Ways to Celebrate Canada Day at Big White Ski Resort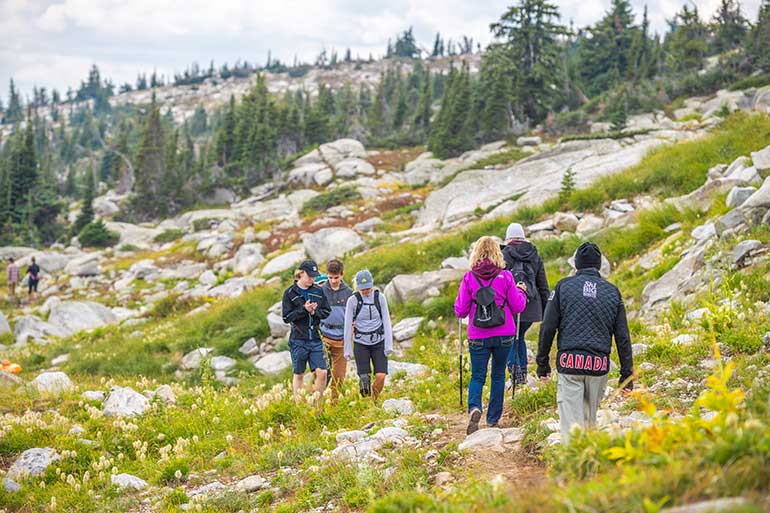 In the winter, Big White Ski Resort has the Canadiana way of living down: snow (and lots of it, might we add), dog sledding, horse-drawn sleigh rides, ice skating, BeaverTails and plenty of poutine. And in the summer, it's no different. Here are five ways you can celebrate everything red, white, true north strong and free this July 1.
Maple Syrup with a Side of Pancakes
Fuel up with a FREE pancake breakfast in the Village from 8:30 am to 10:30 am the morning of July 1. There'll be plenty of Canadian maple syrup for you to drown your pancakes in!
Birthday Cake, Of Course!
At 1:00 pm, after working those pancakes off with a hike, meet the Big White team back in the Village for a slice of Canada Day cake. You'll have earned it.
Mountain Biking
Want to have a blast while burning off all that cake? Bring your own mountain bike, or rent one of Big White's, and get your blood flowing on the mountain's ever-expanding bike park. Hop on the Bullet Chair and enjoy the 360° views while you zoom and coast down the world class bike trails!
Hiking Trails
Whatever your ability, Big White has a hiking trail for you! Explore the vast network of trails up, down and around the mountain with your family this Canada Day, all while enjoying spectacular views and fields of wildflowers. Hike up to Rhonda Lake, and discover what's below all that snow under The Cliff. Or, if you're on a mission to reach the highest peak, take the Bullet Chair up to Peak Trail. With open views and few trees, the ever-changing colours of this beautiful alpine meadow are on show as you enjoy the walk to the peak. 
Canada Day? Why Not Weekend!
It's a long weekend! Why not make it a memorable one by spending it at Big White? Opening Day is June 27, meaning you'll have a chance to explore the mountain well before others. And, we have Opening Day celebrations, mountain bike events, outdoor movies and so much more happening in the days leading up to Canada's birthday. Call Central Reservations today – rooms starting at just $68 when you book a two night stay.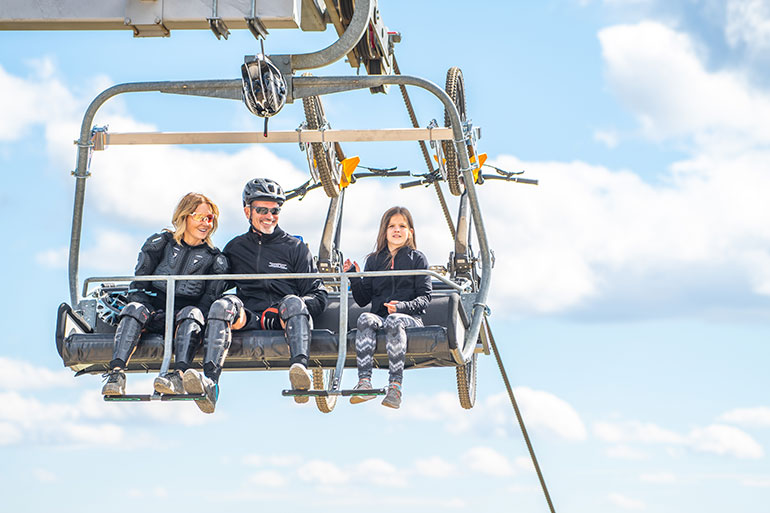 Looking for something more rustic? Pitch your tent or park your RV at Big White's full-service campground at the Black Forest.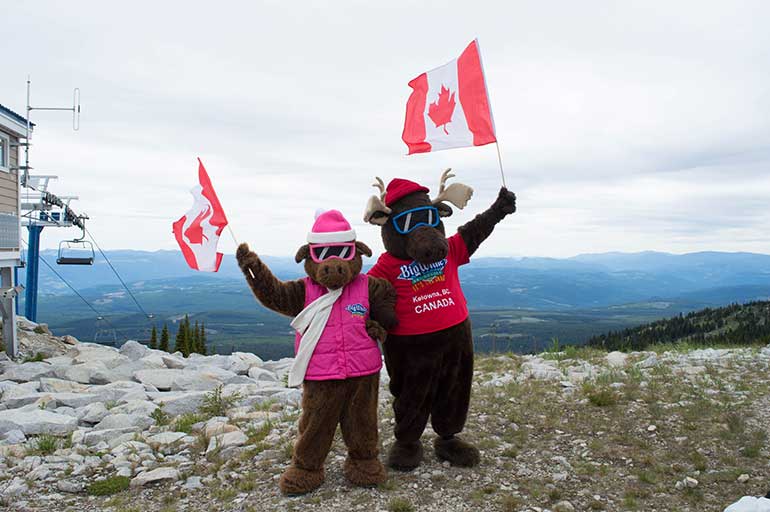 Find more information about Big White's Canada Day celebrations, here.