FIND YOUR OM ON A YOGA PLATFORM OVERLOOKING THE LAKE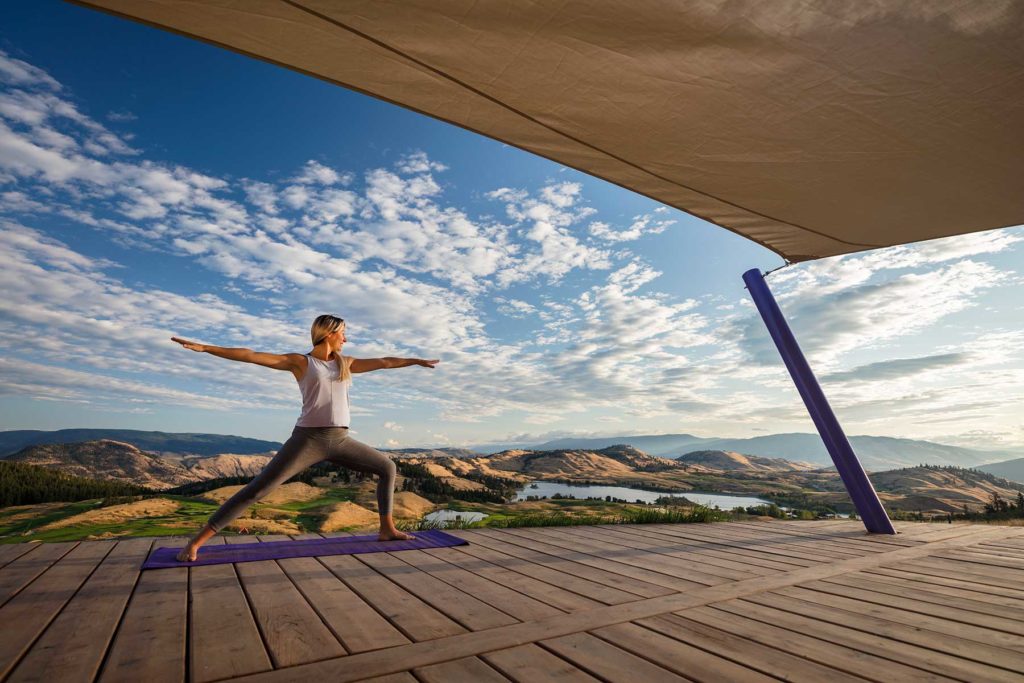 Experience yoga like you've never seen in our Okanagan playground and find your zen with detoxifying yoga classes, fine wine, nature and gourmet food. 
At Predator Ridge, we believe that yoga is an important part of a healthy state of mind, that's why we offer weekly yoga classes, special yoga events & workshops and unique opportunities to host a private yoga retreat. Our 1,200 acre backyard is home to three of the only outdoor yoga specific platforms in Canada, showcasing jaw dropping mountain, lake and valley views unique to BC's Okanagan Valley. 
OUTDOOR YOGA PLATFORMS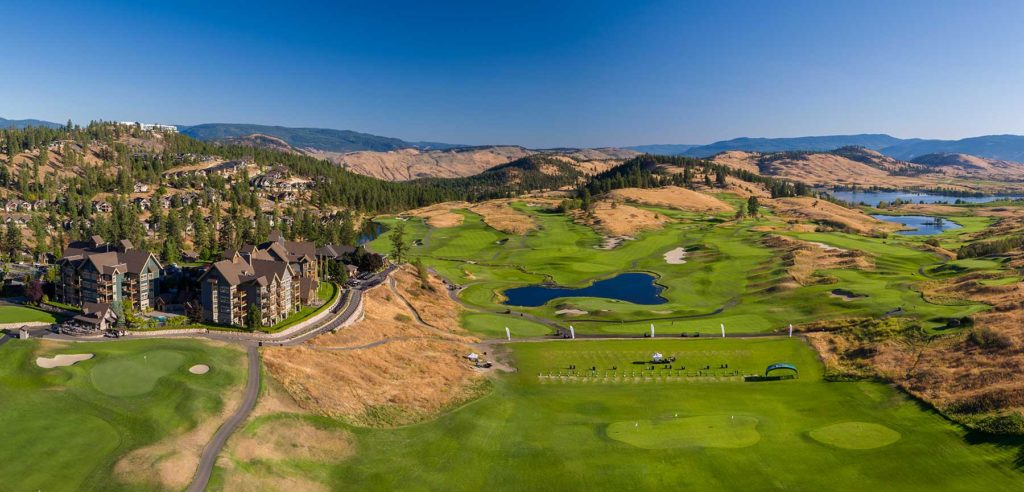 We are proud to feature 3 outdoor yoga platforms throughout our community.  Each of our cedar yoga platforms offer stunning views of our unique landscape and what we like to call some of the most beautiful spots to practice yoga in Canada.  All platforms are located just off our hiking trail systems, accessible by foot and some by golf cart.   
PS:  Be prepared for stunning lake Okanagan views, whiffs of lavender and more!  
WEEKLY YOGA CLASSES & SPECIALTY YOGA WORKSHOPS
Our state-of-the-art Fitness Centre includes a yoga studio, where weekly classes are held year-round, exclusively open to Residents or guests. The Fitness Centre also hosts a variety of specialty yoga workshops, primarily on Sunday afternoons, throughout the year.  Workshops offer an intimate way to work on your practice with our professional yoga instructors and guest instructors.
YOGA, HIKE & WINE NIGHTS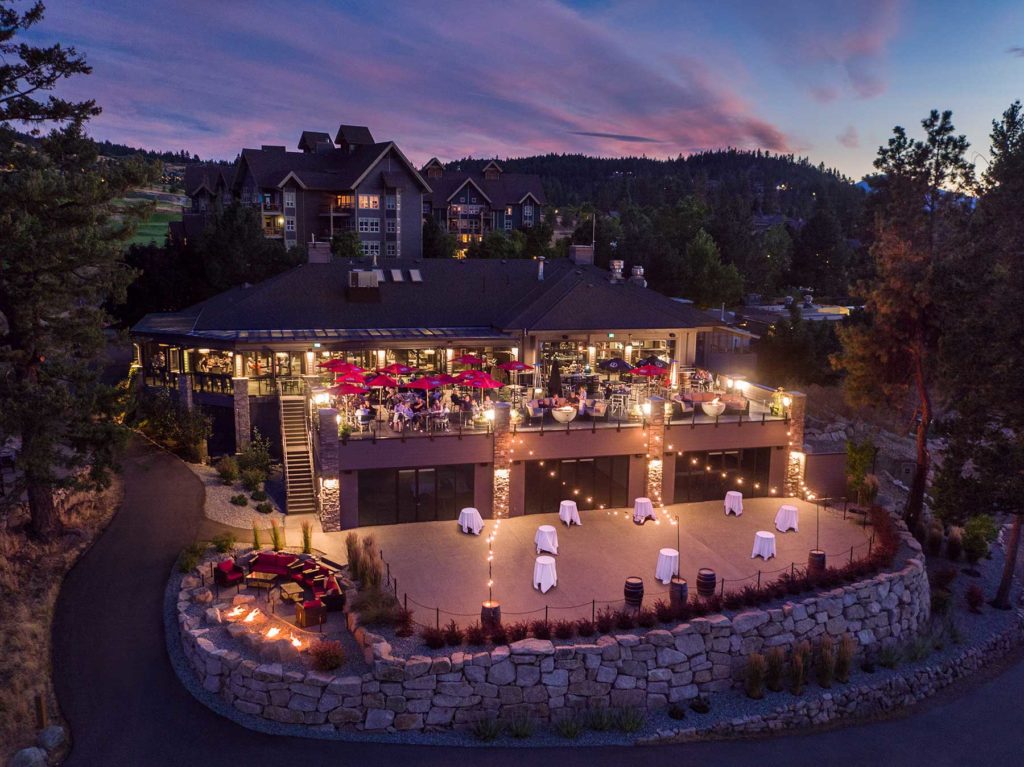 One of our most popular weekly summer events is our Thursday Yoga, Hike & Wine nights, open to residents & resort guests. Each week, our group meets up at the Fitness Centre to enjoy a 30-minute hike to
our outdoor yoga platform.  The group then enjoys a zenful yoga practice followed by a quick hike back to the Fitness Centre, where a glass of wine awaits on our Fitness Centre patio.  
YOGA RETREATS
We are proud to have partnered with a variety of yoga retreat groups and studios to offer weekend yoga retreats. 
If you are interested in booking a retreat for your yoga group, we have a dedicated resort sales team here to help out your every need.  Our team will arrange all of the details including: access to our yoga facilities, accommodation, fresh & local dining, wine tours, and so much more! For more details, please contact our Groups team at:  (250) 503-3416 or by email at:  groups@predatorridge.com
Learn more at: PredatorRidge.com/yoga