For those of you who have not yet had the pleasure of relishing in the delectable cuisine of Maestro's Mediterranean, we thought we'd introduce some of the rhyme and reason behind Maestro's magic.
Chef Alain Léger, Maestro's new Executive Chef, was born and raised in New Brunswick, descending from a long line of Acadian ancestry with a French family name going back more than 260 years in the new continent. Alain developed an early love of eating and as a response, a passion for cooking. After a short stay in Université de Moncton, he then moved to Montreal in the late eighties to attend the renowned cooking school: l'Institut de Tourisme et d'Hôtellerie du Québec. It is during those two years that Chef Léger started working in numerous restaurants and hotels in Montreal, where he stayed for 7 years, including but not limited to Le Bonaparte, the famous "gastronomique" restaurant Les Mignardises, The Ritz Carlton and the Hotel Inter-Continental Montréal.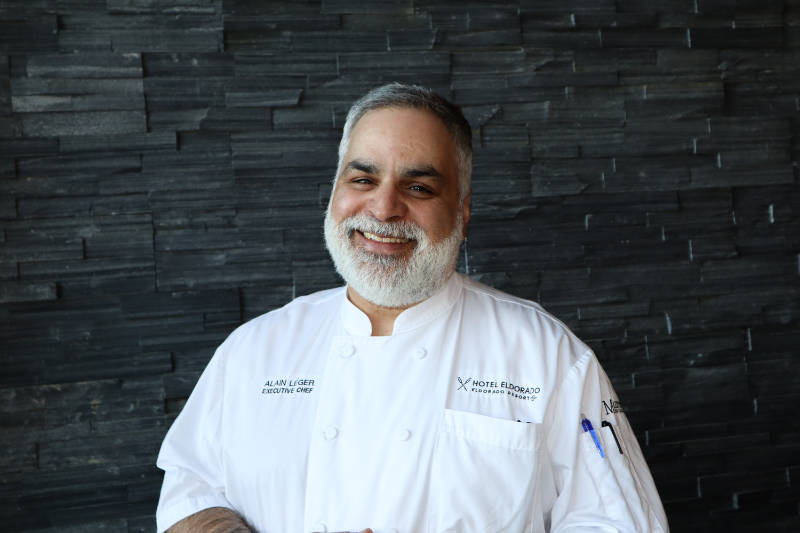 Léger then made his way out west where he was mentored by a Canadian Chef of the Year winner. It was under this mentorship providing amazing structure and knowledge to Léger's thirsty mind, that Léger became a true Chef. Léger worked his way through every stage of the kitchen and culminated in the position of Executive Sous-Chef of Diva at the Met restaurant in Vancouver. After working then as a Product Development Chef of Earls Restaurants Ltd and as an executive chef at a variety of high-profile restaurants, Léger came to the Eldorado Resort. We couldn't be more thrilled to have him.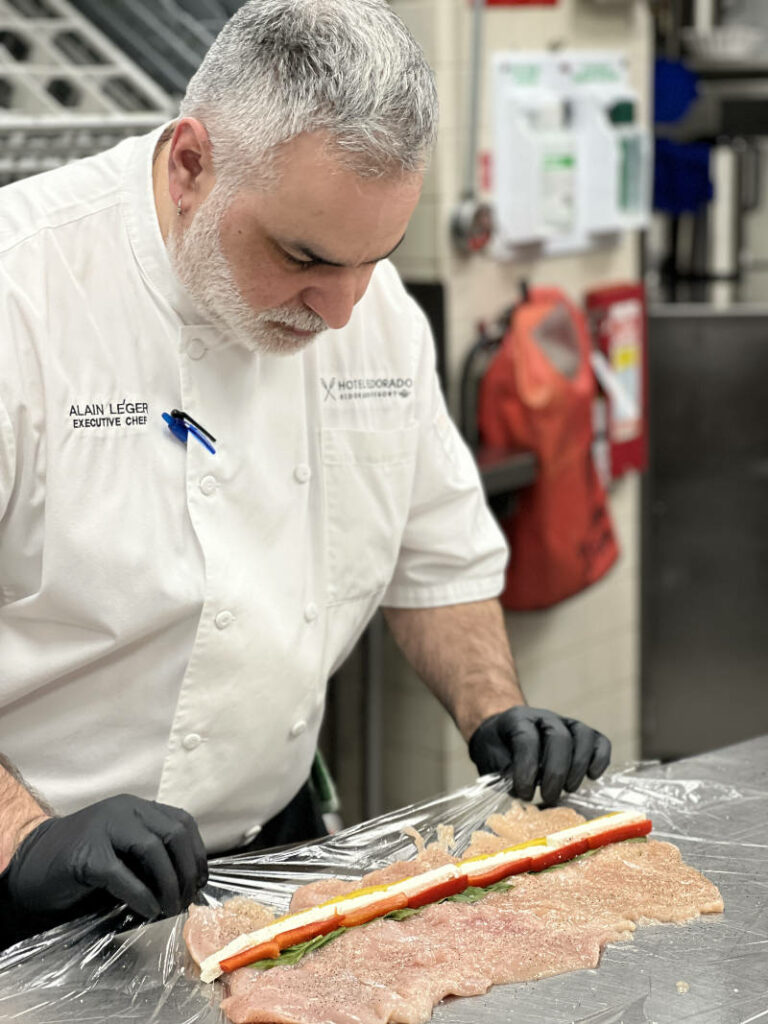 Throughout his career, the accolades have been numerous, the awards have kept coming and his culinary profile has been featured in numerous local, national, international magazines and newspapers. He has also had the chance and opportunity to give cooking classes, seminars and do some consulting for various establishments. He has also been a judge at various cooking competitions. Chef Alain has also been a key member of special events like Face the World Foundation in Vancouver and has appeared on radio and television shows throughout his career in both French and English.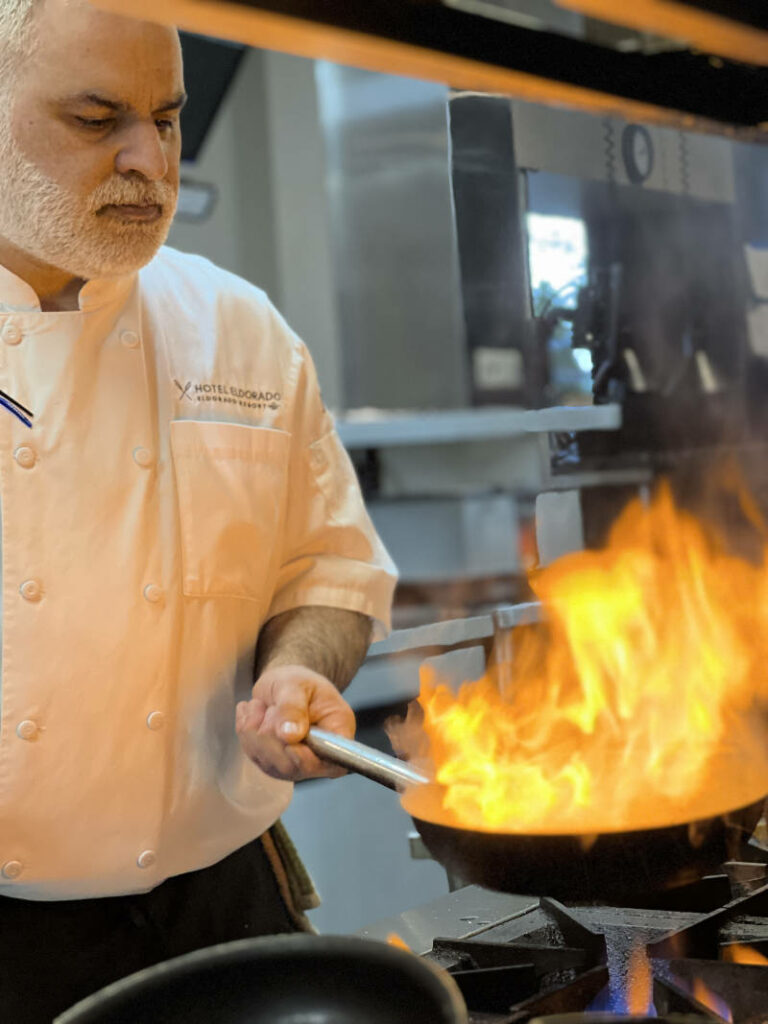 Chef Léger describes his cooking style as simple and pure. He likes to let the great ingredients shine for themselves and says that a truly great Chef is one who can be a minimalist in transformation, a master perfectionist in technique, and the ultimate purist in the choice of his products. Let the food speak for itself in bold creative ways. "I am no artist, but a craftsman who cooks from the heart, with instinct and passion"; he mentions in modest fashion. It is this passion, this thirst that drives every aspect of his life.
Chef Léger's introduction to the Maestro's Mediterranean team has revitalized both our menu and our staff. However, Maestro's wouldn't have half of the amount of magic without both the kitchen staff and front of house staff.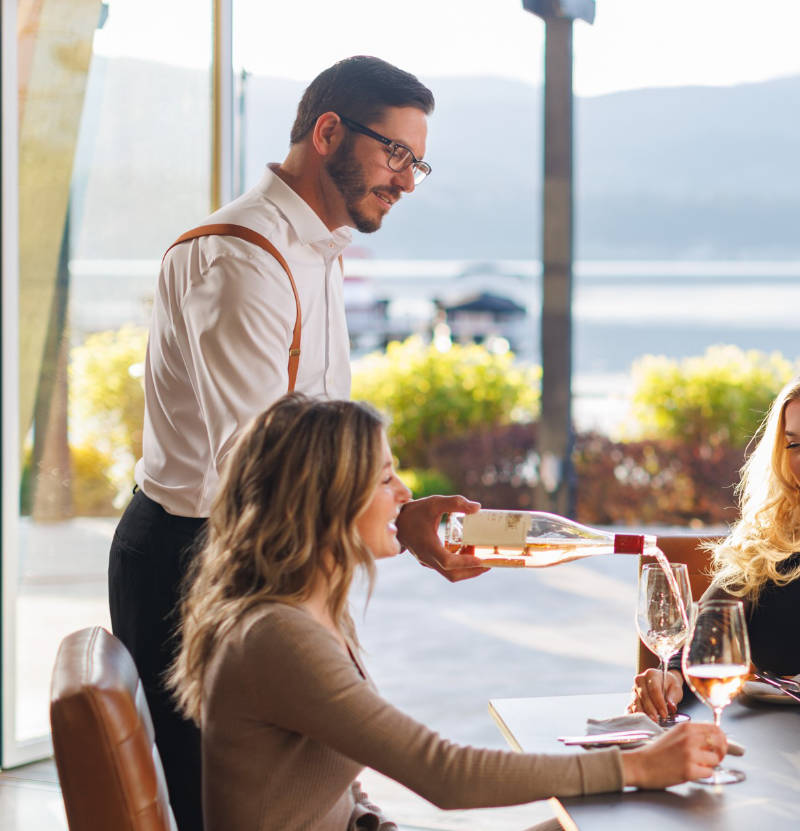 The Maestro's team have been resilient throughout adversity and change, while remaining lively and innovative. Maestro's is home to multiple team members with a handful who have worked at the Manteo's restaurant for over 10 years now! Maestro's Mediterranean remains more than just a workplace: it is a family. And this family wants nothing more than to share their magic with you!
As we prepare for the spring and summer, Maestro's Mediterranean is getting busier than ever so be sure to stop by to witness some of the magic yourself! Try the delicious Veloce Lunch, with 2-courses available for $25 or 3-courses for $34 at Maestro's today!