As the Hotel Eldorado prepares for it's 97th birthday on March 17th , we take a look back at the near century worth of changes that have made Hotel Eldorado what it is today.
Countess Bubna-Litic, the very first owner and the visionary of what Hotel Eldorado would become, purchased the original property in 1926. This property was located on Eldorado Road, in the upper mission region of Kelowna. Bubna-Litic put Hotel Eldorado on the international map for the upper crust of society, with her aristocratic international guestlist that attended exquisite garden parties on the property.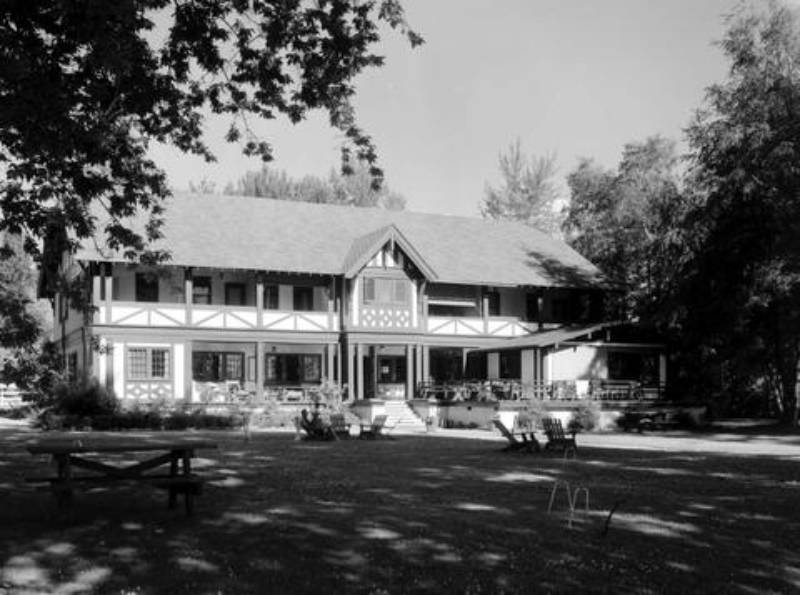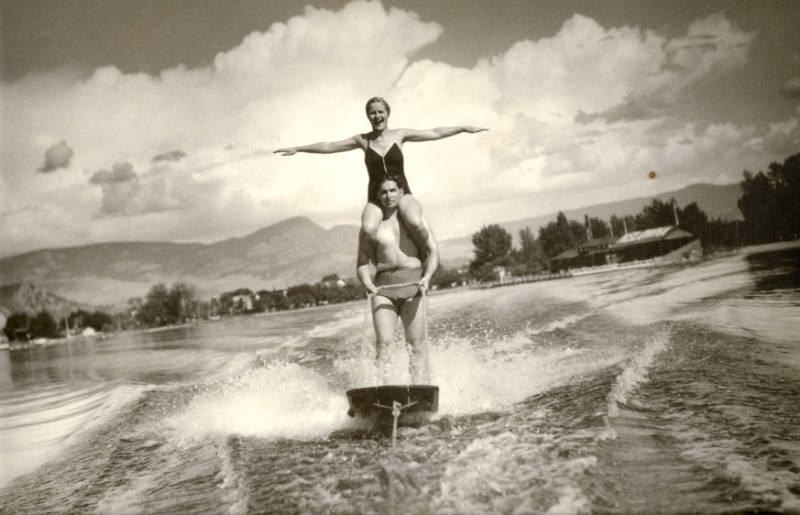 Back at that time, Kelowna looked a lot different. Okanagan cities like Kelowna, West Kelowna, and Penticton were connected by barge. The hotel itself arrived by water in 1989 after the land was sold to a developer who had different plans that didn't include the hotel. Jim Nixon, a local entrepreneur saved the building from its impending demolition by barging it to a location down the Okanagan mission shore, where the current Hotel Eldorado lives to this day.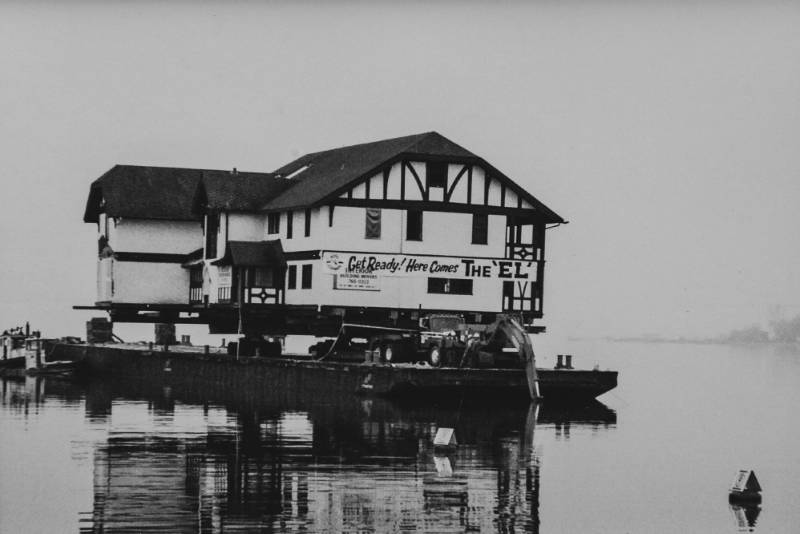 The original building wasn't in its new home for long, however, when it was set ablaze by arson in 1989. The community was devastated that such a treasure had been lost. However, Nixon came to the rescue once more, and had Hotel El rebuilt. He rebuilt it in the same architectural style and size of the original building based directly off of the blueprints to get it as close to the mark as possible. The hotel reopened in 1990 on St. Patrick's Day.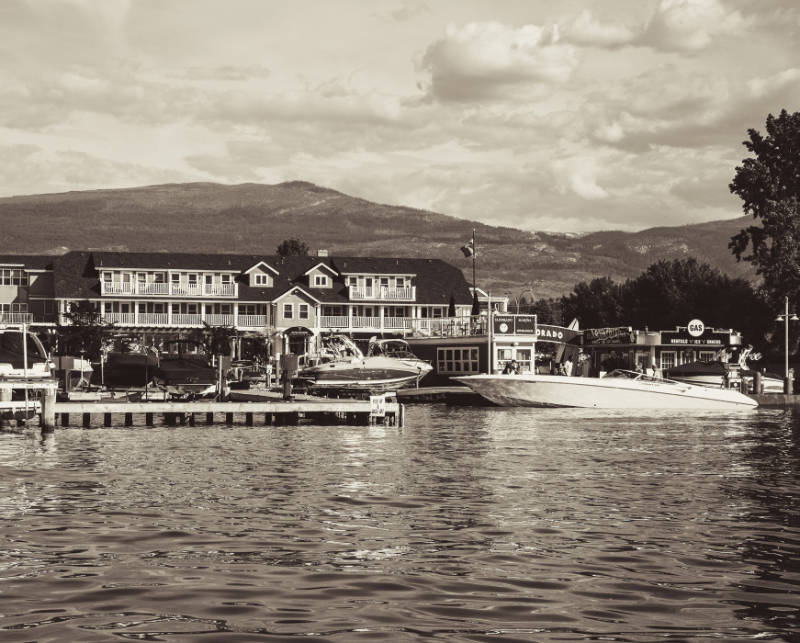 Hotel Eldorado's rich history is intrinsically connected to our city. Since then, we have seen the Hotel
Eldorado transform throughout the years, accommodating a variety of events, including weddings,
conferences, car shows, wellness retreats, and much more.
We now commemorate this wonderful property and this rich history annually on the reopen date, making this March 17 th the Eldorado's 97 th birthday. We are immensely grateful for all who have visited our resort over the past years, and look forward to hosting you all well into the future!
Join us at Eldorado Resort on March 17 th to celebrate this rich history, and for a bit of St. Patrick's
inspired drinks and food!